Failure to Diagnose and Treat Cancer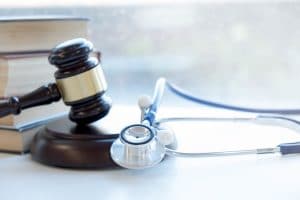 Conditions and illnesses that are not diagnosed in a timely manner are one of the leading causes of medical malpractice. If a person doesn't receive a proper diagnosis in time, they could die from a preventable illness. Alternatively, delays in treatment could mean a patient may not make a complete recovery. Whenever there is a delay in a proper diagnosis, a patient can suffer severe impacts to their health.
Our medical malpractice lawyers have obtained numerous high verdicts or settlements in many types of injury cases, including the following:
Jury verdict in the total amount of $23,600,000 from a Shelby County, Tennessee jury against a doctor and her medical practice for the doctor's negligence in failing to timely diagnose breast cancer in our client.
$2 million settlement in a medical malpractice case where a radiologist misinterpreted imaging of our client at a time when his cancerous tumor was treatable. This caused a significant delay in his cancer diagnosis.
Why do delays in diagnosis occur?
Some of the critical factors that can result in a delayed cancer finding include:
Diagnosing the patient's condition as something other than cancer
Failure to order the correct blood tests and medical imaging tests
Not properly reading the results of test
Not performing a colonoscopy, biopsy, or other standard cancer tests
Not conducting a proper examination
Failing to consult with an oncologist or other cancer specialist
Failing to perform a mammogram, a PAS, PAP smear, CEA, or CA-125
Failing to properly monitor treatments, such as radiation or chemotherapy
Failing to remove all of a cancerous tumor
In addition to delaying the correct treatments, an improper diagnosis or delayed diagnosis can mean the patient receives harmful therapies due to treatment for the wrong medical condition.
Types of cancer
Among the many kinds of cancer people throughout Tupelo and the Gulf Coast Region may develop include:
Breast cancer
Colon cancer
Lung cancer
Ovarian cancer
Pancreatic cancer
Skin cancer
Testicular cancer
Throat cancer
Cancer detected in the early first or second stages has a much better chance of successful outcome than stage three or the often fatal fourth stage cancer diagnosis. Once a cancer metastasizes (spreads to other parts of the body and the blood system), the odds for recovery are significantly reduced.
At Merkel & Cocke, P.A., we bring wrongful death and medical malpractice claims on behalf of the families of relatives who die due to medical negligence. We demand full compensation for physical pain, emotional suffering, loss of bodily functions, medical expenses, drug costs, lost income, and other damages when a delayed diagnosis of cancer occurs due to medical malpractice.
To schedule a free consultation with an experienced Mississippi delayed diagnosis lawyer in Jackson, Clarksdale, or Oxford, call us at 662-799-1633 or complete our contact form. We represent clients across Mississippi.

Since 1982, Merkel & Cocke, P.A. has offered thorough, aggressive legal representation on behalf of clients throughout Mississippi. As one of the largest plaintiffs' personal injury law firms in the state, we consider it our duty and our honor to serve the people of our communities, and to uphold their rights in court. Our reputation is such that other law firms turn to us when they need legal counsel, and our business has grown through the years because of the referrals of these attorneys, who trust us with their needs and the needs of their clients. We are the firm you can trust when there are challenges ahead. To schedule a free consultation, please complete our contact form.