Help for Mississippi Veterans Who Were Stationed at Camp Lejeune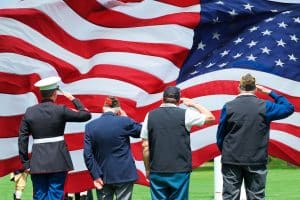 With the recent signing of the "Sergeant First Class Heath Robinson Honoring Our Promise to Address Comprehensive Toxics Act," or PACT Act, into law, veterans who are living with chronic and/or disabling medical conditions related to burn pit exposure can finally get the help they need.
Contained within the PACT Act is the Camp Lejeune Justice Act of 2022, which will allow veterans and their families members to seek compensation from a special fund if they developed illnesses or disabilities related to toxic water exposure. Merkel & Cocke, P.A. is proud to help those who served our nation, and can assist you in your claim for these benefits. Contact our Mississippi injury attorneys today to learn more about what we can do.
Who is eligible for help under the Camp Lejeune Justice Act?
Per the Act:
An individual, including a veteran (as defined in section 101 of title 38, United States Code), or the legal representative of such an individual, who resided, worked, or was otherwise exposed (including in utero exposure) for not less than 30 days during the period beginning on August 1, 1953, and ending on December 31, 1987, to water at Camp Lejeune, North Carolina, that was supplied by, or on behalf of, the United States may bring an action in the United States District Court for the Eastern District of North Carolina to obtain appropriate relief for harm that was caused by exposure to the water at Camp Lejeune.
What makes this Act so remarkable is twofold: first, it applies not only to veterans, but to ANYONE – including families and civilian workers – who suffered harm because of continuous exposure to the contaminated water at Camp Lejeune. Second, it overrules NC's statute of repose for toxic exposure claims.
In short, the passage of the PACT Act, and the Camp Lejeune Justice Act within it, will ensure that the men and women who served and sacrificed for our country will get the help they need.
What medical conditions are covered?
Under the Act, the following nine diseases and medical conditions are now deemed "presumptive":
·       Adult leukemia

·       Aplastic anemia and other myelodysplastic syndromes

·       Bladder cancer

·       Kidney cancer

·       Liver cancer

·       Multiple myeloma

·       Non-Hodgkin's lymphoma

·       Parkinson's disease

·       Miscarriages
If you lived, worked, or were otherwise exposed to Camp Lejeune's toxic water for at least 30 days between August 1, 1953 and December 31, 1987, and you develop one of these nine conditions or diseases, you no longer have to prove that it was toxic water exposure which led to them. It is presumed that your exposure led to you developing the disease.
How can I make a claim for toxic exposure from Camp Lejeune?
People exposed to Camp Lejeune's toxic water only have two years from its enactment to file a claim. The President signed the bill into law on August 10, 2022, so the clock is now running on claims. The Mississippi veteran injury attorneys of Merkel & Cocke can prepare your claim, so that you are not denied compensation.
Per the VA, we will need the following documentation:
VA medical records and hospital records that relate to your claimed illnesses or injuries or that show your rated disability has gotten worse
Private medical records and hospital reports that relate to your claimed illnesses or injuries or that show your disability has gotten worse
Supporting statements you'd like to provide from family members, friends, clergy members, law enforcement personnel, or those you served with that can tell us more about your claimed condition and how and when it happened or how it got worse
[Copies of] your discharge papers (DD214 or other separation documents) and service treatment records
Note that if you do not have these records, the VA may want to schedule a claim exam.
The Mississippi veteran injury lawyers of Merkel & Cocke, P.A. have years of experience representing injured veterans who have been denied proper medical care, or who have been hurt by VA doctors. We know that kind of bureaucratic machine the Veterans Administration is, and what dealing with them can be like. We believe it is in your best interest to work with an attorney who has experience with claims against and through the VA.
If you or your loved one are living with a life-altering illness or medical condition caused by exposure to the toxic water on Camp Lejeune, Merkel & Cocke, P.A. wants to help. Get started today by calling our Mississippi injury attorneys at 662-627-9641 or filling out our contact form. Initial consultations are always free. We maintain offices in Jackson, Oxford, Clarksdale, and Greenville, and serve clients throughout the state.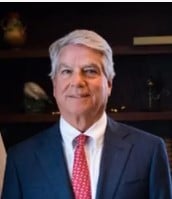 After graduating from the University of Virginia Law School in 1975, Mr. Cocke and Mr. Merkel established Merkel & Cocke, P.A. in 1982. Since that time the emphasis of Mr. Cocke's practice has progressed toward medical malpractice. At the present time his practice is exclusively devoted to handling medical negligence cases for the plaintiff, either as a result of direct contact by the client or on referral from other attorneys who are not familiar with the handling of medical negligence cases. Mr. Cocke was selected Best Lawyer of the year for 2012 and 2014 in The Memphis area in the field of Medical Malpractice and has been selected a Best Lawyer and Super Lawyer every year since 2006. Learn more about John Hartwell Cocke here.