Holiday Safety: Which Children's Products Have Been Recalled?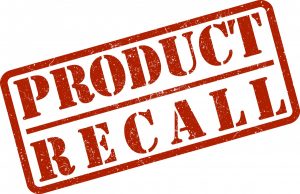 Pandemic or not, it is that time of year when everyone begins making out their lists for holiday gift shopping. If you have children, you want to be certain you buy them safe toys. Nothing sours the holidays more than a preventable trip to the emergency room.
This year has seen numerous recalls on children's toys, safety products and accessories. Below is a list of some of the more recent product recalls to watch out for.
Toys
Jakks Pacific Morfboard® Skate & Scoot Scooters have been recalled because of the risk that the "Y" handlebar can break during use and creates a fall hazard. The company has offered the remedy of repairing the item by replacing the handlebar. So far one report has been made of a child sustaining a bloody nose after taking a fall.
Hasbro Super Soaker XP 20 and XP 30 Water Blasters have been recalled due to a violation of the federal ban on lead content. The ink in the sticker on the toy's water tank contains levels of lead that are higher than permitted by law, which can cause poisoning. This toy was exclusively sold at Target and can be returned for a full refund. Simply unscrew the water tank from the toy and the company will provide a prepaid return label to ship it back to them.
Manhattan Toy 'Manhattan Ball' Activity Toys have been recalled after discovering they pose a choking hazard. The plastic tubes that make up most of the toy's structure can detach, allowing the small silicone teethers to separate and be placed into the child's mouth. This toy has been exclusively sold at Target and can be returned to the store for a full refund.
Children's apparel
Cat & Jack "Himani" and "Jaren" Toddler Boots sized 5-12 have been recalled due to the toggle on the boots becoming a choking hazard. Just return the boots to Target and receive a refund or if you purchased them through com, contact the company for a prepaid return shipping label.
K-Apparel Children's Lounge Pants were recalled earlier this year. These pants fail to meet the flammability standard for children's sleepwear, which requires they fit snugly or be flame resistant to prevent burn injuries to children should they be near an open flame. If you picked up some of these pajama bottoms on sale to hold over for this year, you can still return them for a full refund and buy a safe alternative.
Child safety
woom bikes USA Children's Helmets have been recalled due to a risk of head injury based on failing to meet federal safety standards. Head injuries can easily lead to traumatic brain injury. The company is offering a full refund upon return of the helmet.
Serena & Lily Nash Convertible Crib has been recalled due to an injury hazard if the leg becomes partially detached from the crib's headboard and footboard. The company will refund the purchase price or replace or repair the crib.
It is important to know that you are buying something that will not harm a child. The Consumer Product Safety Commission's website offers a full listing of recalls to be sure you do not need to make any returns. Should any of these, or other defective items, make it into the hands of kids and cause them injuries, these companies risk a product liability claim.
At Merkel & Cocke, P.A., we prove to our clients every day that their wellbeing comes first. To schedule your free case consultation with a Mississippi child injury attorney, call 662-302-2979, or we invite you to reach out to us through our contact form. We have offices located in Jackson, Clarksdale, and Oxford for your convenience in addition to proudly serving clients in the City of Tupelo.

Since 1982, Merkel & Cocke, P.A. has offered thorough, aggressive legal representation on behalf of clients throughout Mississippi. As one of the largest plaintiffs' personal injury law firms in the state, we consider it our duty and our honor to serve the people of our communities, and to uphold their rights in court. Our reputation is such that other law firms turn to us when they need legal counsel, and our business has grown through the years because of the referrals of these attorneys, who trust us with their needs and the needs of their clients. We are the firm you can trust when there are challenges ahead. To schedule a free consultation, please complete our contact form.