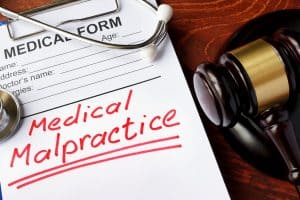 On Tuesday, April 30, lawmakers introduced a bill that would allow service members to sue the government when they're a victim of military medical malpractice. Introduced by Rep. Jackie Speier (D-Calif.), the chairwoman of the House Armed Services Subcommittee on Military Personnel, the bill included sponsors and support on both sides of the aisle.
The bill, called the Sergeant First Class Richard Stayskal Military Medical Accountability Act of 2019, arrived in front of legislators on the same day military medical malpractice victims spoke to the Subcommittee about their experiences. Stayskal in particular, a Marine and Purple Heart recipient, has terminal lung cancer and is advocating for change to the Feres Doctrine.
The Feres Doctrine, in a nutshell, is a 1950 Supreme Court ruling that bars those who are injured as a result of military service from successfully suing the government "for injuries to members of the armed forces arising from activities incident to military service."
In January 2017, Stayskal received a routine CT scan at Fort Bragg's Womack Army Medical Center in North Carolina, where his lung cancer was missed. After his health deteriorated, he received a proper diagnosis in June of that year after seeing an off-base civilian specialist. He wants to ensure this never happens to anyone else again.
"It's not just about the money here, it's about getting rid of the practitioners who can't do their job or won't do their jobs," Stayskal told ABC news. "Fix how this mistaken doctrine is used to strip hundreds of service members, like myself, and their families, of the same rights that the rest of the citizens of our country have when it comes to medical malpractice."
The bill aims to create an exemption to the Federal Tort Claims Act and allow service members to file medical malpractice suits against the government. It would, however, only cover current claims or future claims after passage of the bill, and not any past malpractice claims. This means that Stayskal's case would be eligible if the bill passes, as his case is already filed in federal court.
The bill also doesn't cover medical malpractice actions during combat, aboard ships, or at battalion aid stations. Service members would, however, be able to make malpractice claims for medical negligence occurring at military clinics and hospitals.
"The Feres Doctrine is a travesty," Rep. Speier said in a statement. "It denies service members who put their lives on the line for this country the same access to the justice system enjoyed by service members' spouses, other federal employees, and even prisoners. Creating an exemption for medical malpractice is long overdue."
As Speier points out, one of the biggest criticisms of the decades-old Feres Doctrine is its double standard – one rule for civilians and one rule for our troops. Here's an example. If you as a service member and your civilian spouse see the same military doctor on base for the same illness, and that doctor makes the exact same mistake in both your diagnoses, your spouse would be able to sue for malpractice, but you would not.
Now that the bill has been introduced, the next step is working its way through Congress.
The Mississippi medical malpractice attorneys at Merkel & Cocke are here to talk if you were injured or harmed by a military medical professional. We're familiar with federal and state malpractice legislation and can answer all of your questions about your case. Our lawyers have offices in Jackson, Oxford and Clarksdale. Call us today at 662-799-1633 or complete our contact form to schedule a free consultation.