The Dangers Posed by Different Types of Trucks & Trailers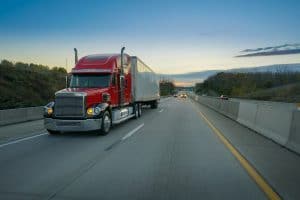 Commercial trucks come in all shapes and sizes. Different types are used to transport different types of products. The common denominators are that every truck driver is required to understand how to operate the type of truck or trailer they operate. This includes obtaining the proper training. A proper understanding also includes properly and regularly inspecting the vehicle. All truck drivers are required to comply with federal and state trucking laws and driving laws.
Different vehicles have different risks, and therefore post different dangers. According to Evan Transportation, some of the dangers these trucks pose include:
Box Trucks. These trucks are taller in the rear than in the front which can make it extra difficult for the driver to see behind the truck. Rear-view mirrors don't help. The blind spots are rough. Some trucks are beginning to experiment with using video technology to help the driver.
Refrigerated trucks. These trucks are used to transport food which is cooled by a refrigeration unit. The danger is that the driver may be under pressure to drive too fast in order to deliver the produce, meats, and other products that may spoil if the refrigeration fails. Further, a collision could lead to a coolant leak.
Flatbed trucks. These trucks transport items that have unusual dimensions. The items on the truck don't fit onto a normal trailer. Flatbed trucks are dangerous because it can be difficult to load and secure the items on the truck. Shifting loads can cause the driver to lose control of the truck. Spills can create havoc on the roads including multi-vehicle accidents. Flatbeds are also very long which makes it difficult for other drivers to pass them.
Tanker trucks. These vehicles carry liquids, including toxic liquids, that can slosh around while the driver is on the road. The constant movement of the liquids can create control problems for the driver which can cause rollovers, jackknifes, and other deadly accidents.
Lowboy trailers. Lowboy trailers transport large items like bulldozers and industrial equipment. Some models can carry up to 80,000 pounds. Special permits are required to operate these trailers. There are strict state and municipal regulations that govern the operation of these trucks. Drivers need to be carefully they don't overload the truck.
Other types of trailers include container trailers, dry van trailers, power trailers (used to haul other trailers), drop trailers, sidekit trailers (for dirt and gravel), and trailers to transport cars and trucks. Each type presents a unique set of dangers that drivers and trucking companies need to be aware of before their vehicles enter the road.
At Merkel & Cocke, P.A. our Mississippi truck accident lawyers have been fighting for injury victims for decades. We investigate the scene of the accident. We conduct extensive discovery to help prove how each defendant is liable. When necessary, we work with truck accident reconstruction professionals. Our lawyers hold the driver and other responsible parties accountable for your injuries or the death of a loved one. To discuss your case, call us at 662-627-9641 or use our contact form to schedule a free consultation. We handle truck accident cases on a contingency fee basis. We represent clients in Jackson, Clarksdale, Oxford, Tupelo, and across the Gulf Coast Region.

Since 1982, Merkel & Cocke, P.A. has offered thorough, aggressive legal representation on behalf of clients throughout Mississippi. As one of the largest plaintiffs' personal injury law firms in the state, we consider it our duty and our honor to serve the people of our communities, and to uphold their rights in court. Our reputation is such that other law firms turn to us when they need legal counsel, and our business has grown through the years because of the referrals of these attorneys, who trust us with their needs and the needs of their clients. We are the firm you can trust when there are challenges ahead. To schedule a free consultation, please complete our contact form.