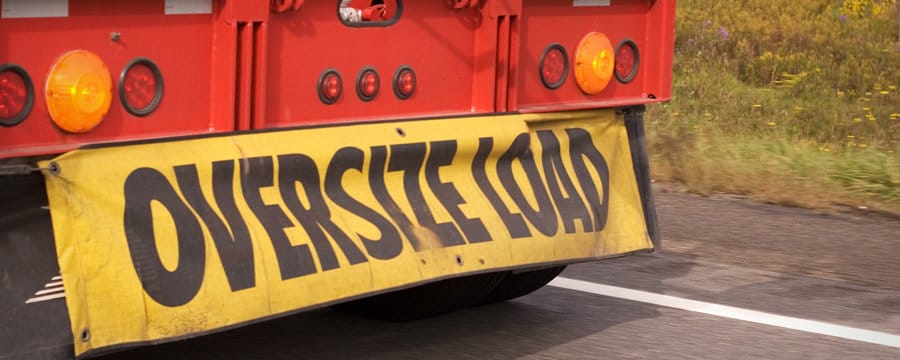 Mississippi Lawyers Provide Aggressive Legal Representation
Help for drivers injured on the state's busiest roadways by overloaded trucks
Trucking companies and drivers are responsible for the safe operation of these extremely large vehicles. This includes a duty to ensure that the trailer's cargo is carried properly and loaded in a secure manner. Improperly loaded trucks can create significant dangers on our roadways, potentially causing trucks to rollover and leading to catastrophic injuries when involved in a crash.
When tractor-trailer drivers and companies cause injuries or death, the attorneys of Merkel & Cocke, P.A. stand up for the rights of victims. With more than 200 years of combined experience, we have become the law firm that other law firms turn to when referring complex personal injury matters. Our skilled Mississippi truck accident lawyers help our clients obtain justice through fair settlements and court verdicts.
Types of accidents caused by overloaded trucks
Truck cargo is stored within the trailer of the vehicle, often out of sight from other drivers on the street. That is why many people do not realize the danger that an overloaded or improperly loaded truck can cause. However, truck drivers and trucking companies are supposed to understand this significant risk of harm and have a duty to prevent such accidents as:
Rollovers. Overloaded trailers may become top heavy, causing the truck to rollover on its side when turning a corner or stopping quickly. These incidents place individuals traveling around the truck at harm, as the tractor and/or trailer may rollover onto a car.
Falling cargo. Cargo that is not properly secured can fall off the trailer onto busy roadways like I-55 or I-40. They may even fall directly onto another vehicle. Falling loads, such as metal piping, lumber, or hazardous chemicals, can have catastrophic consequences.
Jackknifing. Improperly loaded cargo can shift around inside of the trailer, causing it to move at a speed that is faster than that of the cab. The front and back of the truck fold in like a jackknife. Jackknifing incidents often lead to multi-vehicle crashes.
When these tragic incidents occur, we work with victims and their families to obtain the compensation they deserve.
Obtaining serious compensation for serious injuries
Numerous big-rig accident victims have turned to our firm for assistance in holding responsible parties accountable. When determining an appropriate compensation amount after an accident caused by an overloaded truck, we consider such factors as:
The severity of injuries
Current and future medical expenses
Lost wages
Diminished future earning potential
Pain and suffering
Psychological harm
For families of deceased victims, the legal team of Merkel & Cocke can also help you pursue a wrongful death claim for compensation related to funeral expenses and loss of companionship. We know that no amount of money can erase the trauma and pain of losing a loved one, but it is our hope that monetary compensation can alleviate some of your financial stresses and assist you through the healing process.
Aggressively pursuing the compensation you deserve
When an overloaded truck leaves you or a loved one injured, you deserve compensation from all responsible parties. With the experienced attorneys of Merkel & Cocke on your side, you can trust you have someone fighting for your best interests. We are proud to represent clients in Jackson, Clarksdale, Tupelo, Cleveland, Indianola, and throughout the state. We also handle truck crash cases occurring in Tennessee and Arkansas. Call us today at 662-627-9641 or complete our contact form.