The VA Has Fewer 1-Star Hospitals – But There Is Still Work to be Done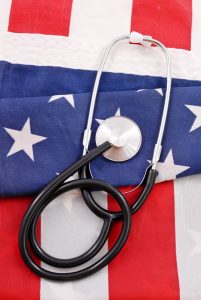 The latest rankings of Veterans Affairs hospitals have been released, and the number of 1-star hospitals has dropped from 14 to 9. This is good news, of course, but we should not get our hopes up quite yet; 35 hospitals were given 2-stars, which means just under a third of all ranked VA hospitals (146 in total) are still below average.
According to USA TODAY, 40 hospitals in all dropped at least one star, and 38 hospitals increased their rankings. Sixty-eight had no change at all. Mississippi has two VA facilities: Gulf Coast Veterans Health Care System in Biloxi increased its ranking to 2-stars, and G.V. (Sonny) Montgomery VA Medical Center in Jackson earned 2-stars again, a ranking it has maintained since 2015.
Making a claim against the VA
There has been some improvement in some VA hospitals since 2014, when the story about wait times at the Phoenix VA first hit the news. Still, even the VA hospitals with 5-star rankings are not perfect, nor immune to committing acts of negligence or malpractice.
If you are injured while still on active duty, you cannot make a claim against the VA. This is because active duty servicepeople cannot sue the federal government (under the Feres Doctrine), and the VA is part of the government. However, your spouse may be able to file a medical malpractice claim even if you are still active duty. It is a complicated issue, so you should seek legal counsel about what your options are.
If, however, you are a veteran, then you can file for medical malpractice through a personal injury lawsuit against the government through the Federal Tort Claims Act, provided:
You can establish there was a doctor/patient relationship between you and the VA doctor;
The VA doctor committed an act of negligence or malpractice;
You were injured as a result of that negligence or malpractice; and
You sustained damages as a result of those injuries.
You only have two years to file a claim, and you need to fill out a Standard Form 95 before you can proceed with a lawsuit. Once that form is filled out, the government gets 180 days to investigate and respond to your claim. If they fail to do so within 180 days, then your next step is a lawsuit filed in the U.S. District Court for your region. Depending on where you are, that means the United States District Court for the Southern District of Mississippi, or the United States District Court for the Northern District of Mississippi.
FTCA and lawsuits against the government are always complicated, even when it is a clear-cut case of medical negligence. You want an attorney who has the experience and resources to handle claims like these, so everything is done correctly and on time from the start.
At Merkel & Cocke, P.A., we consider it an honor to assist the men and women who put their lives on the line to keep America safe. If you are a veteran who has been injured because of medical negligence, or if your spouse is a veteran or on active duty, we can help you make a claim. Please call 662-627-9641 or complete our contact form to schedule free consultation with a member of our team in our Jackson, Clarksdale or Oxford office locations.

Since 1982, Merkel & Cocke, P.A. has offered thorough, aggressive legal representation on behalf of clients throughout Mississippi. As one of the largest plaintiffs' personal injury law firms in the state, we consider it our duty and our honor to serve the people of our communities, and to uphold their rights in court. Our reputation is such that other law firms turn to us when they need legal counsel, and our business has grown through the years because of the referrals of these attorneys, who trust us with their needs and the needs of their clients. We are the firm you can trust when there are challenges ahead. To schedule a free consultation, please complete our contact form.