Top 10 Factors in Workers' Compensation Cases in 2020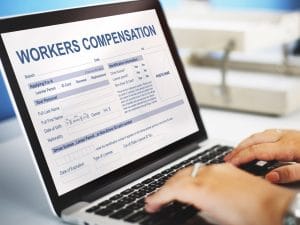 A recent insurance company study asked workers' compensation professionals to identify the "disruptions" in their profession in 2020. Disruptions are factors that are changing the how workplace injuries happen, how they're handled, and how the payments are affected.
Healthesystems conducted a survey, during the past three years, of professionals at the National Workers' Compensation and Disability Conference & Expo. More than 600 professionals participated in the survey. The major disruptions included:
COVID-19 related changes
The pandemic affected workers in many ways.
COVID-19. As expected, nearly 3/4 of respondents said COVID-19 was a disrupter in several ways:

The workplace shifted to remote technology to reduce the risk of exposure. Health care management became more difficult because of less ability for hand-on evaluation and medical care.
Some workers had more difficulty keeping their medical appointments before of fear about contracting the disease.

Access to medical care. Due to the pandemic, many non-critical surgeries were canceled. Workers had to think twice and thrice about visiting an ER room fil with COVID-19 patients. Delays in medical treatment lead to higher workers' compensation payouts, due to the need for more physical therapy and more time off from work. The study noted, for example, that "claims with low back sprains cost on average $4,323 with early treatment. Claims with delayed treatment cost $15,274."
By necessity, the pandemic forced many workers to seek medical advice remotely. The use of telemedicine is one of the positive disrupters because the convenience and efficiency (less time in a waiting room) means telehealth is likely to continue long after the pandemic is over. The respondents noted that there are still many regulatory issues, such as initial in-person requirements and the right to speak with doctors in different states, that need to be resolved.
Mobile technology. It's expected that many workers will telecommute (at least, part-time) after the COVID-19 pandemic is over. Many respondents to the survey said mobile technology is a disrupter because companies are going to invest heavily in IT infrastructure to meet demand. Even when workers don't meet with the health care provider remotely, injured and ill workers will be able to use mobile technology to submit questions and receive feedback. Mobile technology is also being used to monitor injured workers.
Non-COVID-19 factors
Nearly half the respondents to the study said that psychological factors were an "early warning sign of a complex claim." Anxiety and depression are "leading drivers of medical costs, workplace absences, and loss of productivity." Financial insecurity and social isolation (including remote working during the pandemic) increase the risk of injury and illness at work.
Mental health and behavioral health. Mental health addresses a person's "emotional and psychological state, while behavioral health includes actions or behaviors that impact that state, such as substance abuse." Like psychosocial factors, workers' compensation professionals don't have clear guidelines for addressing these issues – to the extent they make physical injuries more likely.
The free exchange of information helps insurance companies (but generally doesn't help employees). Many insurance carriers use different hardware and software systems – which makes the exchange of information difficult.
Expensive treatments. The respondents also indicated that new and costly medical treatments may drive up work injury care costs. Some of these treatments may end up relating to COVID-19, too.
The use of opioids is still a major problem.
Artificial intelligence (AI). AI is being used both by physicians and by workers' compensation professionals. For example, AI is being used to "auto-code more than 1 million claims, hoping to identify underlying causes and trends more quickly."
At Merkel & Cocke, P.A. we've been helping injured Mississippi workers get the medical and wage loss benefits they deserve since 1982,. We keep current with new trends in workers' compensation cases and in how employees do their jobs. To discuss any work injury case, call us at 662-627-9641 or use our contact form to schedule a free consultation. There is no need to prove fault in workers' compensation cases. We maintain offices in Jackson, Clarksdale, and Oxford, and proudly serve the greater Gulf Coast and Tupelo regions.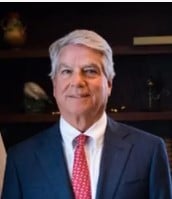 After graduating from the University of Virginia Law School in 1975, Mr. Cocke and Mr. Merkel established Merkel & Cocke, P.A. in 1982. Since that time the emphasis of Mr. Cocke's practice has progressed toward medical malpractice. At the present time his practice is exclusively devoted to handling medical negligence cases for the plaintiff, either as a result of direct contact by the client or on referral from other attorneys who are not familiar with the handling of medical negligence cases. Mr. Cocke was selected Best Lawyer of the year for 2012 and 2014 in The Memphis area in the field of Medical Malpractice and has been selected a Best Lawyer and Super Lawyer every year since 2006. Learn more about John Hartwell Cocke here.