Trucks Should Have Side Underride Guards, No Matter What the Trucking Companies Say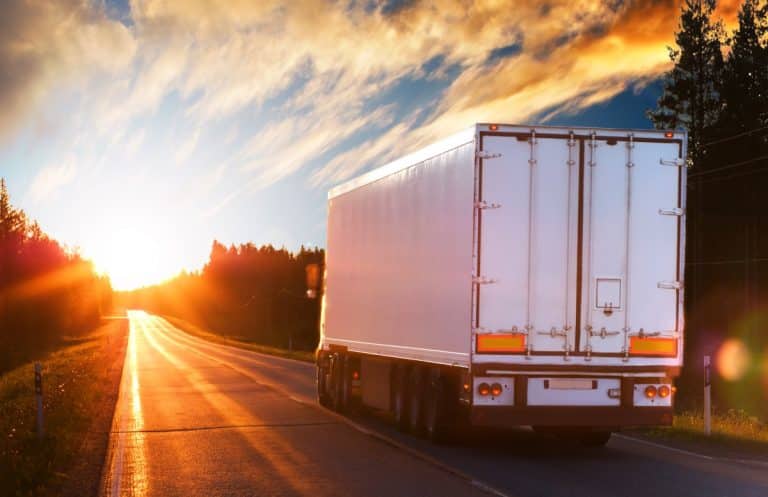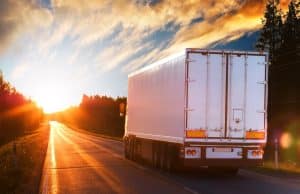 There is a recent proposal to install truck side underride guards on large semi and commercial trucks across the United States. Truck side underride guards are supposed to act like a "fence" to keep passenger vehicles from sliding or becoming stuck underneath a tractor trailer. They are considered to be a type of safety precaution to prevent severe and deadly truck accidents. However, in order to do so, these guards must be strong and sturdy enough to handle the impact of a passenger vehicle colliding into the sides of a tractor trailer.
According to the National Highway Traffic Safety Administration (NHTSA), it is estimated that "17.2 lives would be saved and 69 serious injuries would be prevented annually when all trailers in the fleet are equipped with side underride guards." The NHTSA is proposing the mandate of truck side underride guards on all semi and commercial truck trailers.
The Insurance Institute for Highway Safety (IIHS) also believes that side underride guards are a good thing, but has expressed concerns that the NHTSA's study has several flaws and shortcomings when it comes to showing its benefits. For example, the Senior Research Engineer, Matthew Brumbelow, stated that his company's estimate of potential lives that could be saved from installing these guards on trailers is "up to ten times the number reported by NHTSA." Brumbelow believes that this large underestimation will diminish the true effectiveness of these guards, and that the analysis should provide more accurate facts, such as "large truck underride crashes result in hundreds of lost lives and debilitating injuries each year." Stating that it will only save 17 lives and 69 injuries per year is significantly downplaying the effectiveness of installing truck side underride guards on trailers.
So why won't the proposal just pass?
You'd think any proposal to save lives would pass with flying colors, no? But of course, the trucking companies are pushing back. The NHTSA mentioned that the cost of installing new trailers with these guards is "six to eight times" the amount of safety benefits. Any type of proposal that goes well over the available benefits does not stand much of a chance at passing federally, which is one of the ways that this proposal is falling short.
Another reason for its potential failure is the narrow scope of the NHTSA's report. A recent report released by FreightWaves states the National Transportation Safety Board (NTSB) also took issue with the data. NHTSA only concentrated on accidents involving passenger vehicles going under the sides of tractor trailers. Instead,NTSB said,  they should have elaborated on other types of motor vehicle accidents that may be prevented or made less severe with truck side underride guards. The NTSB would have liked to see in-depth information mentioned about motorcycle accidents, bicycle accidents, pedestrian accidents, and more.
The NTSB Chair, Jennifer Homendy, also stated in her comments that the NHTSA only focused on passenger vehicles traveling at speeds of 40 mph or less, which is only about 20 percent of fatal crashes. This led her to questioning the effectiveness of truck side underride guards in collisions where vehicles are going over 40 mph.
Both the NTSB and the IIHS are calling on the NHTSA to provide a better cost-benefit analysis.
Trailer manufacturers have concerns, too
Trailer manufacturers disagree with the NTSB and IIHS. In fact, the Truck Trailer Manufacturers Association (TTMA) chimed in to explain that trucks would need to be adjusted and altered to make the appropriate weight with the new truck side underride guards installed. The TTMA is concerned that more lives would be at risk if this mandate were to pass because more trucks would be needed to transport goods across the country to make up for the weight of the side guards. More trucks on the roads most likely means more truck accidents.
TTMA's engineering manager, John Freiler, stated that he would gladly install the truck underride guards if there was accurate proof that they would save lives. However, he believes there are much better options that may reduce side collisions with trailers that have not been investigated yet.
What types of injuries come from truck underride accidents?
When a truck underride accident occurs, the individuals in the passenger vehicle often suffer catastrophic injuries or pass away instantly from severe and life-threatening injuries. As a matter of fact, it is not uncommon for the top of passenger vehicles to become completely smashed or torn off during these types of accidents. Here are some of the injuries that come from truck underride accidents:
Head and skull injuries
Broken, fractured, and crushed bones
Internal bleeding
Internal organ damage
Burns
Neck injuries and whiplash
Facial and dental injuries
Deep cuts and lacerations
Paralysis
Decapitation or death
Is there already a side guard mandate in Mississippi or other states?
According to Heavy Duty Trucking, there are no federal side guard mandates for semi and commercial trucks in the United States or any other country around the globe. However, a few large cities have their own laws requiring truck side underride guards to be installed on city-owned, heavy-duty trucks. The NHTSA is hoping to change this in the next few years and require all states across the country to have side guard mandates for tractor trailers.
If you suffer injuries from a truck underride accident, contact the truck accident lawyers at Merkel & Cocke, P.A. right away. Our attorneys have been assisting clients with these types of claims for more than 40 years, and we are happy to assist you as well. We will listen to your experience, help you collect evidence, build a strong case against the negligent party, and prepare to represent you in court. Call our office or submit our contact form to schedule a free consultation. We serve truck accident victims throughout Jackson, Clarksdale, Greenville, and Oxford.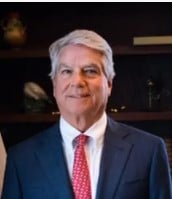 After graduating from the University of Virginia Law School in 1975, Mr. Cocke and Mr. Merkel established Merkel & Cocke, P.A. in 1982. Since that time the emphasis of Mr. Cocke's practice has progressed toward medical malpractice. At the present time his practice is exclusively devoted to handling medical negligence cases for the plaintiff, either as a result of direct contact by the client or on referral from other attorneys who are not familiar with the handling of medical negligence cases. Mr. Cocke was selected Best Lawyer of the year for 2012 and 2014 in The Memphis area in the field of Medical Malpractice and has been selected a Best Lawyer and Super Lawyer every year since 2006. Learn more about John Hartwell Cocke here.