What Are Recalls – and What Can You Do if Your Car Is Recalled?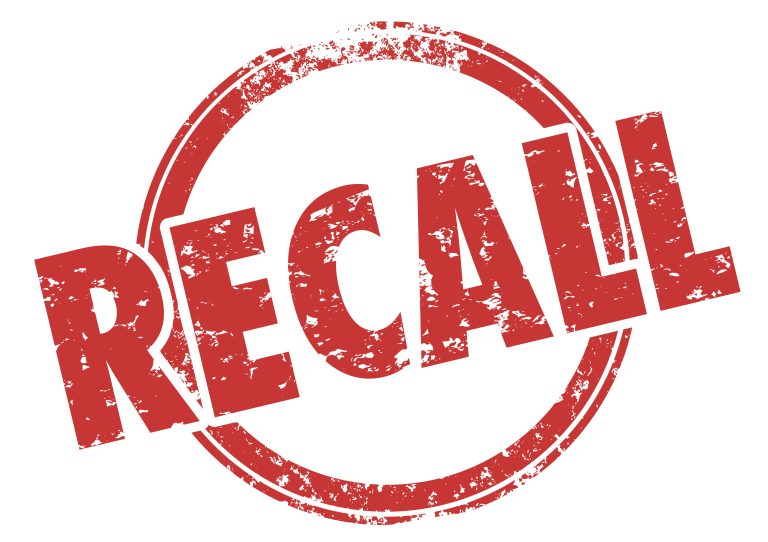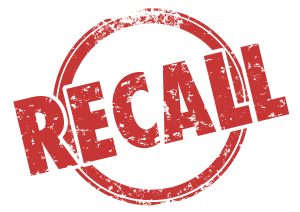 Car defects are as old as the machines themselves. Introduced to the general public in 1908, Ford's Model Ts bumps quaintly across our flatscreens in tv dramas and historical documentaries, but in reality they would be extraordinarily uncomfortable and hard to operate by today's standards. The concept of ergonomics did not exist, and there were no custom packages; it was function over form all the way, which led to a host of manufacturing and design defects such as gas tanks under the driver and passenger seats — a highly dangerous fire risk as it turned out. So problematic was Ford's Model T that it's considered by some to be one of the deadliest cars in history.
Fast forward 115 years and we've worked out all the kinks, right?
It appears not. Vehicle manufacturers issued some 400 recalls of about 25 million cars in 2022 alone.
According to the National Highway Traffic Safety Administration (NHTSA), a recall is issued when a manufacturer or NHTSA determines that a vehicle, equipment, car seat, or tire creates an unreasonable safety risk or fails to meet minimum safety standards. Basically, something is wrong with your car, and it needs to be fixed, sometimes more urgently than others. Common vehicular problems and major defects alike pose a serious risk to passengers, drivers, and basically anybody on the road and off. Here's everything you need to know about vehicular defects, recalls, and your rights if you have been injured.
Why do cars get recalled?
There are about 30,000 parts in the average car, so that's a lot of things that could go wrong. While not being able to wind down your window is generally just an inconvenience, certain malfunctions could prove dangerous, if not deadly. For example, as in the case of the Model T, certain design flaws pose an increased risk of fire.
Shockingly, cars catching on fire is still a common defect today. Ford Expedition and Lincoln Navigator SUV owners were advised to park their vehicles outside, away from any homes or buildings, because their engines could spontaneously combust. Millions of Hyundai and Kia vehicles are at high risk of catching fire (a lawsuit is pending), and Chrysler's Pacifica hybrid minivans are an extreme fire hazard whether or not they are charging or completely powered off (it may or may not be the high-voltage electric batteries that power them in electric mode).
Note: If the recall includes a "do not drive" warning, you should heed the advice as your life could be in imminent danger. Case in point, Mercedes-Benz
Are electric cars safer than gas-powered cars?
Interestingly, electric cars, or EVs, have many fewer parts than their gas- or diesel-powered relatives. A traditional internal combustion engine has 200 parts, while an EV has just 20. With fewer components, they might be easier to diagnose and fix, but it doesn't mean EVs are less vulnerable to serious problems.
The U.S. Environmental Protection Agency clearly states that all electric vehicles must meet the same safety standards as their liquid-fueled counterparts. Two studies by the Insurance Institute for Highway Safety show that EVs are, in fact, just as safe as fuel-powered cars — and they may even be safer. They definitely have fewer explosions and fires, in part due to not having any flammable gas or fuel.
But of course, EVs have their fair share of problems, too.
Tesla makes frequent headlines with crashes involving its driverless technology. But have you heard about the time the steering wheel fell off? Make that two times: In early 2023, an owner was driving on the highway when the wheel came off in his hands. Both events were related to a bolt holding the steering wheel on, but in the first incident, the bolt may have been improperly installed, meaning that Tesla may be held liable for the manufacturing defect.
But this wheel issued occurred in a non-EV car in 2018 as well. It was the mid-sized Ford Fusion.
What cars have had the most recalls?
Ford actually tops the list with over 3,000 recalls on its rap sheet over its entire existence; the Ford F-150 is the biggest offender. Rounding out the top five recalls of all time are Chevrolet, Mercedes-Benz, Dodge, and BMW, in that order. Looking at 2022, Ford again tops the list with its popular F-250 and F-350 pickup trucks.
Read More: Millions of Ford Vehicles Recalled Due Mechanical Issues
The five car companies with the least number of recalls ever are – from highest to lowest – Volvo, Honda, Toyota, Volkswagen, and Buick. The least number of recalls for the year were claimed by these five manufacturers, who issued just a single recall each: Bugatti, Ferrari, Maserati, Mazda, and Polestar.*
(*Never heard of Polestar? It started out as a racing project under the Volvo umbrella, but it's now an "electric performance car" brand in its own right. It's kind of the Swedish Tesla.)
What happens if your car is recalled?
Use the NHTSA tool to check for your vehicle identification number (VIN); you can find your VIN on your title, registration, or inside the driver-side door. If your car is part of the recall, call your dealership. Replacement parts are usually free, but it may take a while depending how many cars are involved in the recall.
If you are having problems dealing with a dealership or manufacturer, the attorneys at Merkel & Cocke, PA would like to help. If you believe that your car accident was the result of a defective part, you have legal options for pursuing compensation.
If you think you need a car accident lawyer in the state of Mississippi, Merkel & Cocke, PA will evaluate your case for free. We'll assess any recalls, vehicular defects, and other potential liabilities, and advise you of your rights if you have been injured or are suffering. Fill out our contact form to schedule your free consultation with a member of our team. Our offices are located in Jackson, Clarksdale, Greenville, and Oxford.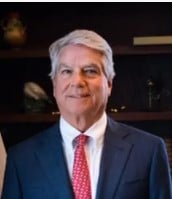 After graduating from the University of Virginia Law School in 1975, Mr. Cocke and Mr. Merkel established Merkel & Cocke, P.A. in 1982. Since that time the emphasis of Mr. Cocke's practice has progressed toward medical malpractice. At the present time his practice is exclusively devoted to handling medical negligence cases for the plaintiff, either as a result of direct contact by the client or on referral from other attorneys who are not familiar with the handling of medical negligence cases. Mr. Cocke was selected Best Lawyer of the year for 2012 and 2014 in The Memphis area in the field of Medical Malpractice and has been selected a Best Lawyer and Super Lawyer every year since 2006. Learn more about John Hartwell Cocke here.