What Kind of Medical Care Does Workers' Compensation Provide?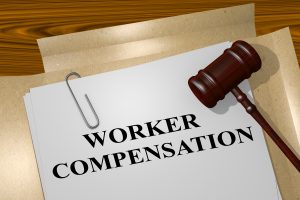 Jobsite injuries happen every day and range from minor scrapes to major physical harm. If you reside in Jackson, Clarksdale, Greenville, or anywhere throughout Mississippi and get injured on the job, your company's workers' compensation insurance provides the medical care you require.
Workers' compensation is "no-fault" insurance that covers expenses for injuries and conditions caused by job duties. Learn about the type of medical care workers' compensation in Mississippi provides.
To be eligible for workers' compensation in Mississippi, you must be one of at least five people employed by a company. Farm laborers and businesses with less than five employees are not required to have workers' compensation, but they can still elect to. All injuries sustained on the job in Mississippi are covered, no matter how minor. Coverage is available in instances where employees are not on site but are doing something within the scope of their job duties, such as making deliveries using company vehicles or attending social events on the business's behalf.
Types of medical care provided under Mississippi workers' compensation include:
Treatment by physicians and hospital stays: Workers do not pay for injury treatment, such as setting broken bones, disinfecting and dressing lacerations, disinfecting and stitching deep wounds, or CT scans and MRIs for traumatic brain injuries. Whether the employee needs emergency medical care or otherwise must stay in a hospital for several days or longer, they are covered by their company's workers' compensation.
Prescribed medication: It is not uncommon for employees who sustain injuries at work to need prescription medication, such as prescription painkillers or antibiotics. No matter what type of medications a worker needs, the cost is covered.
Physical and occupational therapy: If an employee requires any type of rehabilitative services following their injuries, such as physical therapy to help them re-learn to walk, they do not have to pay for it. The same is true of occupational therapy, or assistance with daily tasks in light of motor skill challenges or other issues affecting daily life.
Appointment reimbursement: Sometimes, a worker requires specialty services that are not available in their town or city. If the employee has to travel out of town for medical care, they are reimbursed for gas and tolls.
In the event of temporary or permanent disability, the injured worker receives benefits. Temporary partial disability for workers in Mississippi is typically two-thirds of average weekly earnings. Such benefits are available for no more than 450 weeks. Permanent partial disability is available for individuals who can still work but not at the level they did prior to their injuries. Permanent total disability is the same as temporary partial disability if returning to work is not possible.
Death benefits are also available. If an employee dies because of their injuries, their surviving family members receive these benefits. Coverage includes funeral and burial expenses, as well as compensation that is typically staggered or paid in a lump sum. Such payments are a percentage of what the worker earned prior to their fatal injury, usually two-thirds of the deceased individual's weekly wage. In Mississippi, death benefits cannot exceed 66.67% of the individual's wages at the time of their passing.
Financially-dependent loved ones of the deceased receive death benefits for 450 weeks. If the surviving spouse remarries, they lose their benefits.
Mississippi workers' compensation does not cover pain and suffering, mental anguish, or emotional distress. In other personal injury claims, these damages are considered non-economic because they do not relate to medical expenses or other accident costs.
How to claim workers' compensation benefits in Mississippi
To claim workers' compensation benefits in the Magnolia State, an employee must report their injury to their employer within 30 days of the incident. If the employee fails to give notice about the injury within the specified timeframe, their claim will probably be denied. Next, the employer contacts their insurance company upon hearing about the injury or injuries, and files a report with the Mississippi Workers' Compensation Commission.
Once the report is filed, the insurance company accepts or denies the claim based on the evidence of physical harm and the circumstances surrounding the accident. For example, if an employee drank alcohol on the job, behaved in a disorderly manner, and climbed unstable scaffolding despite repeated warnings about the structure's instability, their workers' comp claim will likely be denied.
Conversely, if they were hit by an unsecured object that fell from a rooftop and sustained injuries, their claim will likely be approved. Claim acceptance is even more probable if the employee always followed safety protocols, such as wearing a hardhat and staying out of restricted areas.
In the event of a denied claim, the worker can try to settle the claim with their employer or the employer's insurance company. It is also possible to dispute the denial with the Mississippi Workers' Compensation Commission. Should denials happen on all fronts, the employee has the right to contact an attorney and file an appeal with the applicable county circuit court. Such appeals must take place within 30 days of the claim denial.
If your workers' compensation claim was denied but you are certain you have grounds for medical and lost wage coverage, contact an attorney within the specified timeframe. You might be able to take legal action against the employer and collect non-economic as well as economic damages.
To determine if your workers' compensation issue is worth pursuing, contact the attorneys at Merkel & Cocke, P.A. today. With offices in Jackson, Clarksdale, Greenville, and Oxford, we put nearly 200 years of combined experience to work for clients just like you across Mississippi. Call our offices today to request a free consultation or complete our contact form.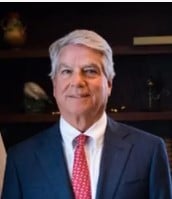 After graduating from the University of Virginia Law School in 1975, Mr. Cocke and Mr. Merkel established Merkel & Cocke, P.A. in 1982. Since that time the emphasis of Mr. Cocke's practice has progressed toward medical malpractice. At the present time his practice is exclusively devoted to handling medical negligence cases for the plaintiff, either as a result of direct contact by the client or on referral from other attorneys who are not familiar with the handling of medical negligence cases. Mr. Cocke was selected Best Lawyer of the year for 2012 and 2014 in The Memphis area in the field of Medical Malpractice and has been selected a Best Lawyer and Super Lawyer every year since 2006. Learn more about John Hartwell Cocke here.