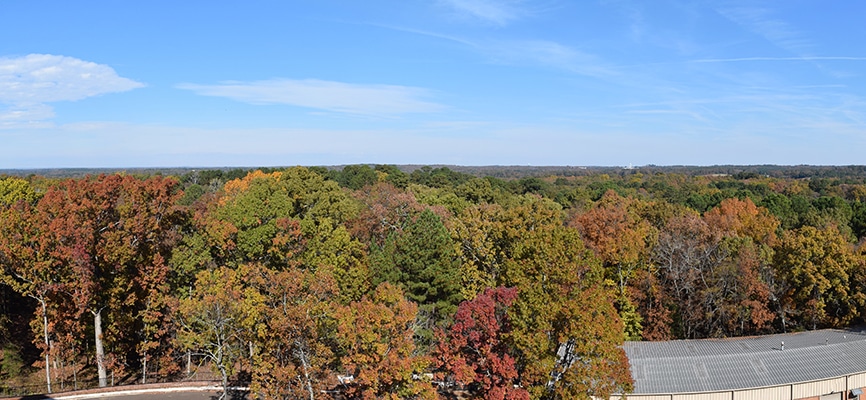 Trusted Oxford Personal Injury Attorneys Protect Your Rights and Future
The Mississippi injury law firm that's always fighting for our clients' rights
When you have sustained an injury because of the negligence of another person, when you are hurt on the job, or because of a doctor's negligence, you need a strong advocate who will protect your rights and fight for the compensation you deserve. you cannot win if you try to stand against the big insurance companies with corporate lawyers on their side. Allow us to level the playing field and give you the confidence in our decades of experience helping countless clients before you resolve their legal dispute and obtain justice in the form of fair compensation.
While Merkel & Cocke, P.A. enjoys the distinction of being one of the largest plaintiff's firms in Mississippi, we never lose sight of our commitment to make every client feel valued. Our reputation for excellence and our attention to client care precedes us. Our team of Oxford injury lawyers is here to help you win.
What types of cases do we take on?
After you have been injured because of the negligence of another person, our legal team fights for your right to recover fair compensation. At Merkel & Cocke, when you become a client, you benefit from the collective knowledge and experience of the whole team which comprises more than 200 years of combined legal experience. Our Oxford injury attorney team has handled the following types of cases:
Medical malpractice. You trust your doctor to heal you and not harm you, but when a physician's negligence causes your injury, we are here to obtain justice on your behalf.
Birth injuries. Our firm has helped countless families seek justice after their babies were injured because of medical negligence. If you, your spouse or your child sustained an injury, we want to help.
Farm accidents. Agriculture is one of the industries that keeps the great state of Mississippi growing. If you are hurt on the job as a farm worker, we are here to make sure that you can recover the compensation you need for your medical bills, lost wages and other losses.
Car crashes. Car accidents are one of the leading causes of personal injury in the United States and in Oxford, MS. Our team of injury lawyers is here to protect your rights after a car crash injury that was caused by another driver's negligence.
Truck crashes. When a massive semi-truck collides with a passenger vehicle, the results are often tragic. We stand with you against the insurance company and make sure that you receive fair compensation.
Motorcycle accidents. When you are on a motorcycle and you are involved in an accident, the odds are against your coming out unscathed as the National Highway Transportation Safety Administration reports that motorcyclists are about 26 times more likely to die in a crash than the occupants of another motor vehicle, and they are about five times more likely to suffer serious injuries.
Workers' compensation. Getting injured on the job or being diagnosed with an occupational disease can be devastating. Our workers' compensation lawyers protect your right to recover the compensation you have earned when you are hurt doing your job.
Catastrophic injury. Some accident injuries are so severe you may not be able to go back to your job or your life and you may have to endure ongoing medical care and help for basic activities of daily living. Our injury attorneys know how to value your case and how to make sure that you have the medical care and financial support for the rest of your life.
Wrongful death. Losing a loved one unexpectedly is difficult, but when they lost their life because of another person's negligence it can be infuriating. Our wrongful death lawyers are here to obtain justice on behalf of your loved one.
Product liability. Sometimes products malfunction and cause injury. If you were hurt because of a defective product, we can help you hold the manufacturer responsible for your injuries.
Premises liability. Falling on stairs because of a broken railing, slipping on a hole in a pathway or being attacked in a private parking lot may be grounds for a premises liability lawsuit.
Construction accident injuries. Workers in the construction trades face significant workplace hazards every day. We represent workers injured on the job and we make sure that they get compensation from every available source.
Contract disputes and commercial litigation. The business people of Oxford can depend on our aggressive representation in a contract dispute.
Amid the cultural offerings and the small-town charm of Oxford, Mississippi, our team of injury attorneys is here to serve the people who live and work here. Our Oxford personal injury attorneys offer aggressive legal representation with care and respect for each client's individual needs and goals. You can trust us to handle your legal matter with diligence and respect.
How can I reach your firm?
You can call us or come by the office. We're open from 8:00am to 5:00pm during the week, but if we're not in when you need us, please leave us a message; someone from the firm will get back to you as soon as possible.
Our Oxford office is located at 2090 Old Taylor Road which is near the Baptist Memorial Hospital. If you're too hurt or too sick to come see us, we can come see you at home or in any medical center.
Where injured people in Oxford, MS turn for honest, legal guidance
For more than 35 years, the law firm of Merkel & Cocke has been here to help you recover compensation after an injury that was because of someone else's negligence. From our Oxford office, we are proud to represent clients throughout Mississippi and in Tennessee and Arkansas. Please call 662-627-9641 or complete our contact form to schedule a free consultation right away.
---
Oxford Office
2090 Old Taylor Road
Suite 207
Oxford, MS 38655
Phone: 662-236-0080