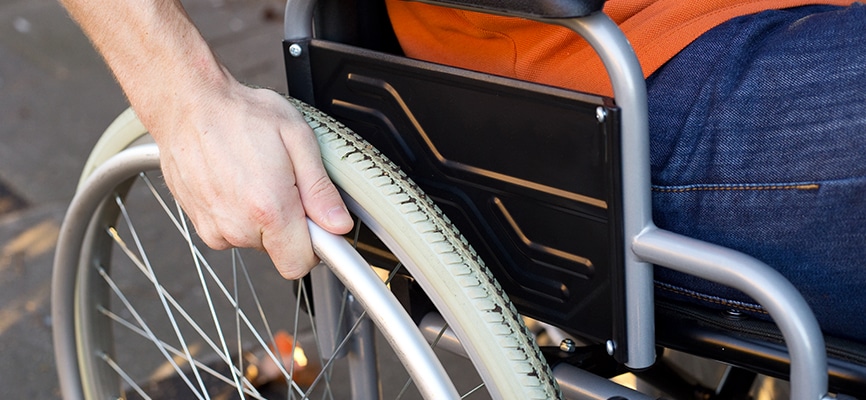 Skilled Oxford Personal Injury Attorneys Protecting the Rights of Clients Injured Due to Negligence
Advocating for the injured throughout Mississippi
After an injury that was a result of someone else's negligence, you may have been advised to hire a lawyer. You may be in pain, unable to work and unsure about what happens next. This is where we come in. When you have sustained an injury in an accident that was caused by someone else's carelessness, you need the services of a knowledgeable personal injury attorney. If you are going to recover compensation for the pain and suffering, sky-high medical expenses and lost time from work, you will need a strong advocate who will intercede on your behalf with the insurance company whose job is to make sure that you get as little compensation as possible.
At Merkel & Cocke, P.A., we deal with insurance companies every day. We are thoroughly versed in their tactics and we know how work with them to get our clients exactly what they need. If you have been hurt in an accident, our Oxford injury lawyers encourage you to give us a call to schedule a consultation to discuss your case. You will not pay attorney fees unless we recover compensation for you. Give us a call. We want to help.
What are some examples of personal injury?
You might have been crossing the street and were struck and injured by a passing car, or you slipped on the stairs at a shop because the railing broke, or you were injured when the deck you were standing on at a party suddenly collapsed. These are examples of accidents that occurred because of someone else's negligence. In a personal injury action, the injured person would be referred to as the plaintiff, and the party responsible for the accident is the defendant.
Our civil justice system provides a legal remedy for those who have been injured because of someone else's negligence. The injured person can file a claim or file a lawsuit and if they prevail, they can recover damages to compensate for their injuries and losses.
What must I prove to win my case?
Before you can recover damages, you must be able to prove that the defendant owed a duty of care, that their conduct breached that duty, the breach was the direct cause of your injuries, and that you suffered losses because of your injury.
The burden of proof is on the injured party to prove that the defendant's action or failure to act was the direct cause of their injury.
Examples of the types of personal injury cases we handle
People can sustain injuries because of neglect in many areas of life. The following are just a few examples of the types of cases we routinely handle:
Car accidents. These are one of the leading causes of injury for Americans. Tragically, most car crashes are caused by human error such as speeding, drunk driving, distracted driving, drugged driving and the like. Our Mississippi car crash attorneys can help you hold the driver responsible for your injuries accountable.
Truck crashes. Big commercial trucks such as 18-wheelers are capable of crushing and causing significant damage and injury to the occupants of passenger vehicles. We help those injured in truck crashed obtain justice.
Motorcycle accidents. Motorcycle riders have almost no protection from the dangers that surround them as they travel the open road. When a motorcycle rider sustains injuries in a crash with another motor vehicle, or because of a defect on their bike, we advocate for riders, so they can recover all of the compensation they need.
Product liability. When a product fails to work as advertised and instead causes injury or death, you may be able to take legal action against the manufacturer and other vendors along the chain of commerce.
Premises liability. If you suffer an injury on private property in Oxford, MS, you may be able to take legal action against the property owner. We can help build a case for damages on your behalf.
Farm accidents. Farm workers in Mississippi's agricultural industry often work under dangerous conditions. If you get hurt at work as a farm worker, we can help you obtain the benefits you need to take care of yourself and your family.
Wrongful death. If you have lost a loved one because of the negligence or reckless behavior of someone else, we help you take the legal action necessary to recover compensation for the loss of your loved one and the resources they provided to their loved ones.
Our team also handles complex litigation arising from medical malpractice, with a special emphasis on birth injury litigation. If you are hurt at work, we can help you seek workers' compensation benefits, as well.
How much is my injury case worth?
It is impossible to know precisely what your personal injury case is worth at the outset. Once you have completed your course of treatment and you know how much the medical bills will cost, how much time you have lost at work and how your injury is going to impact the kind of work you will be able to do and how it will affect your quality of life, your attorney will be able to get a clearer picture of the approximate value of your case.
Every case is different. When you work with an Oxford personal injury team from Merkel & Cocke that has more than 200 years of combined legal experience, you can be assured that they will examine every option to recover maximum compensation for you.
How can working with an Oxford personal injury lawyer help my case?
The caliber of your legal representation matters. When you are hurt, and you are trying to recover compensation, you will be working with the insurance company for the defendant. You can be assured that their corporate legal team will be focused on how they can get away with paying you as little as possible. A skilled personal injury attorney knows how to value your case, and they do not leave any money on the table when it comes to negotiating a settlement on your behalf. You get aggressive advocacy, while also receiving attentive, responsive service from your Oxford personal injury lawyer.
Schedule a consultation with an experienced Oxford, MS injury attorney today
At Merkel & Cocke, our personal injury clients benefit from the efforts of a legal team with more than 200 years of combined experience. We collaborate to create the best strategy for your case. We serve injured clients throughout Mississippi, Tennessee and Arkansas. You are welcome to call us at 662-627-9641 or complete our contact form to schedule a free consultation now.
Types of Cases We Handle
Our Oxford attorneys handle a variety of cases, including:
Related Articles
---
Oxford Office
2090 Old Taylor Road
Suite 207
Oxford, MS 38655
Phone: 662-236-0080