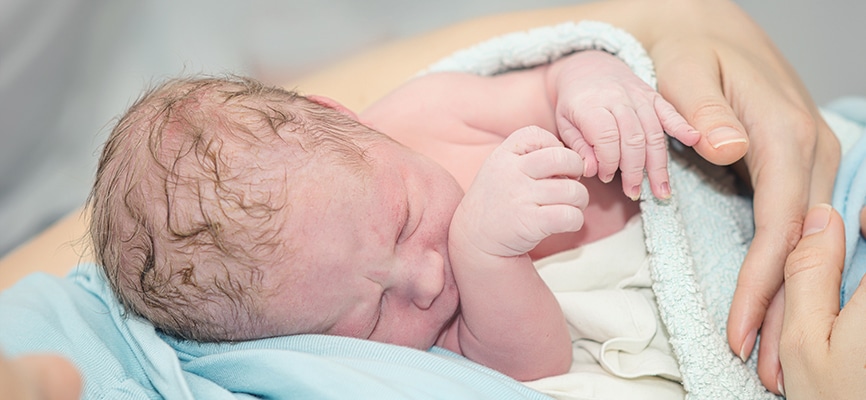 Oxford Birth Injury Lawyers Holding Negligent Doctors Responsible
Compassionate representation for Mississippi families who need answers
One of the most joyous and exciting times for a family is awaiting the birth of a child. When the big day finally arrives, labor and delivery typically goes smoothly for the majority of women. However, if doctors, nurses, and other medical professionals don't do their jobs properly and monitor mother and child, there can be tragic consequences.
When your child suffers a birth injury, your physician may not have provided the proper response to complications during labor or missed red flags during prenatal care. Your doctor is responsible for the care for you and your baby throughout your pregnancy and delivery. If they are negligent in that care, the attorneys at Merkel and Cocke, P.A. can help. We have decades of experience helping the people of Oxford, Mississippi fight back against irresponsible medical professionals.
Common causes of birth injuries
Even though the birth process is perfectly natural, it's also prone to complications. Every mother has a different experience. But one thing should always be the same—your doctor or obstetrician should be ready for any issue or complication that occurs and keep the health of you and your child as a priority. Anything less could be considered negligence. Common causes of birth injuries include:
Physician error. Doctor errors and negligence can take many forms. These include incompetence, failure to monitor the mother's and fetal vital signs, failure to prepare for important procedures, failure to order an emergency C-section, or misuse of birth-assisting tools. All of these errors can lead to serious birth injuries.
Delivery errors. Carelessness, negligence, or mistakes during labor and delivery can also cause injuries to the child. Errors like pulling on the baby's arm with excessive force (causing shoulder dystocia) or failing to monitor vital signs (causing brain injuries) can have long-lasting or permanent injuries.
Forceps or vacuum trauma. Sometimes a physician may need to utilize birth-assisting tools during delivery to help the baby through the birth canal. These tools must be used with great care, as they can cause trauma to the skull, shoulders, or other injuries.
Types of Oxford birth injuries
In many investigations of medical negligence, attorneys can look to the specific birth injury to hypothesize the negligence that may have caused the injury. For example, an injury to the brachial plexus may point to the doctor pulling too hard on the baby's arm in an attempt to deliver a baby lodged behind a mother's pelvic bone. Some common birth injuries include:
Hypoxic-ischemic encephalopathy (HIE). HIE is a type of brain damage that results when there's a lack of oxygen to the baby's brain, potentially causing brain damage or even death. HIE can lead to many injuries, including cerebral palsy, and can happen during many stages of pregnancy. Preeclampsia, maternal infections, or umbilical cord problems can all lead to HIE.
Brachial plexus injuries. The brachial plexus is a bundle of nerves in the shoulder that controls movement in the arm, hand, wrist, and fingers. When a doctor uses excessive force to pull or stretch the arm during delivery, the brachial plexus can become injured and lead to loss of function in the arm and hand. These injuries may heal on their own over time, but more severe injuries may be permanent.
Cerebral palsy. Cerebral palsy is a muscle disorder in children, affecting cognitive ability and motor function. It can be caused by birth trauma. Many cases stem from delayed cesarean sections and failure to monitor a mother and baby's vital signs during labor.
Preeclampsia. This is a condition that occurs when the mother suffers from high blood pressure during her pregnancy. It typically happens during the 20th week of pregnancy and, if left untreated, can damage a mother's kidneys and liver. It can cause premature birth, placental abruption, and a lack of oxygen to the baby's brain.
Perinatal hypoxia. An oxygen deficiency that occurs before or after delivery, perinatal hypoxia can cause an infant to stop breathing after birth, which can lead to oxygen deprivation in the brain. This can happen from brain injuries during delivery, from the umbilical cord wrapping around the baby's neck, or failure to monitor fetal vital signs.
Your obstetrician and physician have a responsibility to monitor you and your unborn child throughout your pregnancy for signs of any issues or complications. Most birth injuries are preventable when your doctor provides a high standard of care. When your doctor is irresponsible, unprepared, or careless, your child may suffer permanent injuries.
Contact our Oxford birth injury lawyers for honest, caring help today
If you believe your baby was injured because a medical professional made an error during your pregnancy or delivery, the attorneys at Merkel & Cocke, P.A. know how to help you. We will thoroughly investigate your case and seek maximum compensation for your child and your family. We have a home office in Oxford, and work with clients throughout Mississippi, Tennessee and Arkansas. Please call us today at 662-627-9641 or complete our contact form to schedule a free consultation.
Types of Cases We Handle
Our Oxford attorneys handle a variety of cases, including:
---
Oxford Office
2090 Old Taylor Road
Suite 207
Oxford, MS 38655
Phone: 662-236-0080