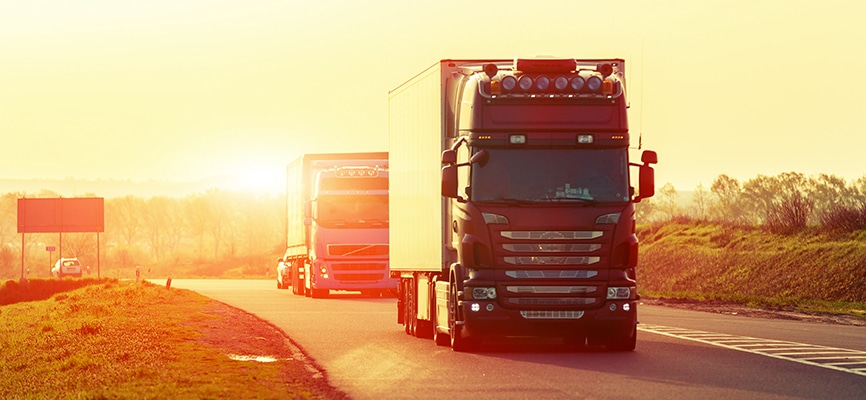 Trusted Oxford Truck Accident Lawyers Helping Injury Victims
Protecting the rights of the injured throughout Mississippi since 1982
You might think that a truck accident is treated the same as a car accident, but a truck accident is far more complicated. Semis and 18-wheelers are commercial trucks, and the drivers are often employed by a trucking company or a fleet operator. When a private individual sustains an injury in a collision caused by a commercial truck, they have greater options for pursuing compensation than they would another driver of a private vehicle.
At Merkel & Cocke, P.A., we are thoroughly familiar with all the complexities of pursuing compensation after a truck crash. We know how to discover whether the collision was the fault of the truck driver, whether the trucking company may have some culpability as happens in cases of negligent hiring, or whether a mechanical defect caused or contributed to the crash. We are here to obtain justice for those injured in truck accidents by holding those responsible accountable for the injuries that result from their negligence.
Major causes of truck accidents
Commercial truck drivers go through months of training before they are trusted with a truck. To pass the test to receive a commercial driver's license, they must learn the rules they must follow, and understand how to maneuver such a massive vehicle at great speeds while hauling tons of cargo. Despite their training and experience, just like any other human, truck drivers make mistakes. They push themselves or give into the pressures from their employers and drive well beyond the time they should have stopped to take a rest break. They may choose to drive when they are still hung over from too much alcohol the night before, or they may give in to the frustration and anger that comes from driving for hours at a time while sharing the road with other drivers who do not understand how long it takes a big truck to stop.
Most truck accidents occur because of human error such as driving too fast for conditions, drowsy driving, drunk driving, aggressive driving and so on. Other causes of truck crashes include overweight trucks, unbalanced loads and mechanical problems, which are other forms of negligence which lead to serious injuries and death.
What is being done to curb drowsy truck driving in Oxford?
Drowsy commercial truck drivers cause truck crashes that lead to serious injuries and death in Mississippi and throughout the United States. Because they spend such long hours driving huge truck on lonely highways, they can become exhausted by the pressure to meet unachievable deadlines. You have likely had the experience of being a little sleepy at work. You cannot think straight; your vision may become blurry and your reaction time slows down. Now consider that process in the mind of a truck driver behind the wheel of a massive commercial truck. If a drowsy truck driver begins to lose control of his or her truck, it can begin to veer out of its lane creating a hazard for the other vehicles on the road with it.
What is being done to curb drowsy truck driving?
The Federal Motor Carrier Safety Administration (FMCSA) instituted strict hours of service regulations designed to limit the number of hours that truck drivers could be at the wheel and how many hours they were required to rest before getting back on the road. Earlier in the year, Electronic Logging Devices (ELDs) were required to replace paper logs to help truck drivers record their compliance with the FMCSA's hours of service regulations. These devices connect to the truck's engine and records when the truck is moving and when it is stopped.
There are also some technological solutions such as BlyncSync, which are glasses that can monitor truck driver fatigue in real time using wearable biometrics designed to prevent truck accidents caused by driver fatigue. Ford Motor Company is developing a SafeCap designed to keep drivers awake. The hat contains sensors and a gyroscope which senses the driver's head movements. If a driver begins to fall asleep, light turn on, sounds and vibrations turn on to startle the driver awake.
Tips for safe driving around commercial trucks on the highway
A drivers' ed blog shares the following tips for driving safely and sharing the road with big rigs:
Always pass a truck on the left, and do not cut back in front of the truck until you can see its headlights in your rearview mirror. Trucks have a huge blind spot on the right, which is why you should avoid passing on the right as much as possible.
Remember that trucks have a much greater stopping distance than passenger vehicles, and the faster a truck is moving the greater the distance it will take for it to stop.
Leave as much space as possible between you and a truck in front of you on hills.
If you cannot see the driver's mirrors, they cannot see you.
Give trucks lots of space to make turns to avoid getting clipped by the edge of a truck.
When it is windy, keep an even wider distance between you and a truck on the highway
Do not swerve in and out of lanes to avoid being close to a truck. Large trucks cannot maneuver as quickly as a passenger vehicle.
Driving safely, courteously and respectfully of every driver on the road is the best safety tip of all.
What types of damages are available after a truck crash injury?
If you were involved in a truck accident and you sustained serious injuries, you may be able to take legal action to recover compensation. You may want to work with an experienced Oxford truck accident lawyer who will represent your interests. At Merkel & Cocke, we have helped others who have been injured in truck collisions, and we have represented the loved ones of people who have died of their injuries from a truck accident. We hold the responsible parties liable for your losses, and we pursue justice on your behalf. We are here to help you.
Call us today to schedule a consultation to discuss your Oxford, MS truck accident
At Merkel & Cocke, we are committed to taking care of our clients who have suffered serious and sometimes catastrophic injuries in truck accidents. If you or someone you care about has been hurt in a truck crash, we invite you to call us today at 662-627-9641 or complete our contact form to schedule a free consultation. From our Oxford office, we serve injured clients throughout Mississippi, Tennessee and Arkansas.
Types of Cases We Handle
Our Oxford attorneys handle a variety of cases, including:
---
Oxford Office
2090 Old Taylor Road
Suite 207
Oxford, MS 38655
Phone: 662-236-0080