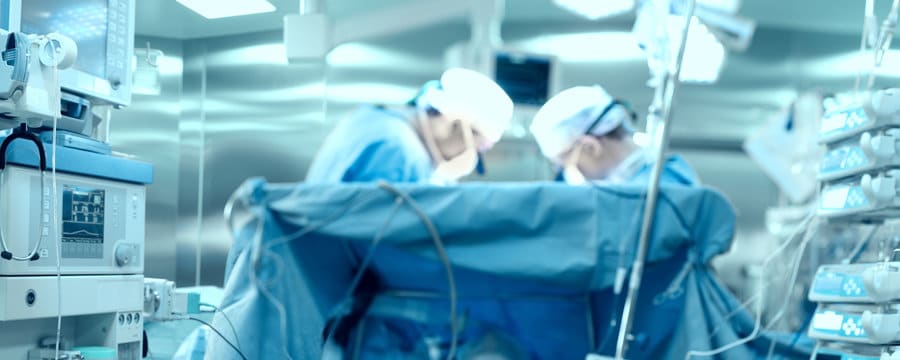 Mississippi Defective Product Lawyers Handling Bair Hugger Claims
If you developed an illness or injury related to a surgical warming blanket, we want to help
Every surgery is risky, but the potential complications are even more dangerous when defective medical devices are utilized within the surgical area. The makers of Bair Hugger warming blankets are facing hundreds of lawsuits from patients claiming that their devices caused them serious injuries.
When these types of mass tort claims arise, the seasoned Mississippi product liability lawyers of Merkel & Cocke, P.A. have the knowledge to obtain high-value compensation for injured patients and their families. If you or a family member was harmed by a warming blanket, or any other medical device, call our office to discuss your legal options.
How do Bair Hugger surgical warming blankets cause injuries?
When a patient undergoes surgery, there is a significant risk that his or her body temperature will drop, leading to other complications. Though it is preventable, inadvertent perioperative hypothermia (IPH) is a condition commonly associated with the use of general anesthesia during surgery. IPH creates a higher risk for cardiovascular complications and increased bleeding.
In an effort to reduce the occurrences of IPH, many hospitals use warming blankets to regulate the body's temperature during surgery. While these medical devices come in various forms, Bair Hugger uses forced air to warm the patient. The disposable blanket is heated through a hose that connects to a portable heater. Complaints about the blanket stem from allegations that its air flow stirs bacteria from the floor, causing contamination of the surgical site and injury to surgery patients.
3M Company, the makers of Bair Hugger warming blankets, is currently facing hundreds of product liability lawsuits from individuals who allege the following:
Bair Hugger warming blankets are defective and unreasonably dangerous.
The devices were negligently manufactured.
The manufacturer failed to properly test the blanket.
The manufacturer failed to warn patients about increased risk of surgical infections.
The manufacturer purposely misrepresented the safety of the warming blankets.
Complex mass tort litigation is underway throughout the country
The number of people injured by the blankets make these cases appropriate for grouping as mass tort claims. With these types of complex legal matters, plaintiffs collaborate to secure compensation from all liable parties. The skilled Mississippi mass tort attorneys of Merkel & Cocke have experience handling mass tort claims and understand the intricate nature of these cases. We diligently work to ensure that our clients' interests are heard and their financial needs are met.
Our knowledgeable attorneys understand the potential damage that can arise from defective medical devices. That is why we put all of our collective resources and skills together in obtaining a fair settlement or verdict. Injured parties and their families cannot fully heal without the ability to afford necessary medical treatments. Therefore, when we strategize about an appropriate compensation amount in a Bair Hugger claim, we take various factors into consideration, including:
Medical costs to date
Reasonable future medical costs
Loss of income
Loss of future earning potential
Pain and suffering
Rehabilitative needs
Living arrangement accommodations
Contact our Mississippi product liability lawyers for your Bair Hugger mass tort claim
If you or a loved was injured by a defective medical device, do not be intimidated by negligent corporations and their lawyers. Instead, trust the legal team of Merkel & Cocke. We are the attorneys that other attorneys turn to with their most complex cases. From our home office in Clarksdale, we assist medically injured parties throughout Mississippi, including Tupelo, Jackson, Cleveland, Indianola, and across the Gulf Coast region. We also handle mass tort claims in Tennessee and Arkansas. Call us today at 662-627-9641 or complete our contact form to schedule a free consultation.