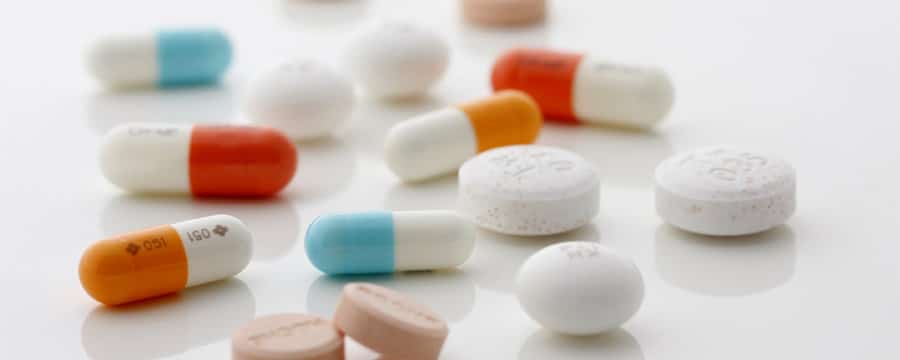 Reputable Mississippi Medical Liability Attorneys Handle Complex Defective Drug Cases
When a pharmaceutical drug causes you harm, we can help
Americans regularly use medications to improve their health. As stated in a 2016 report by the Centers for Disease Control, almost 50% of Americans take at least one prescription medication. About 23% take three or more prescription drugs, and almost 12% take at least five. When pharmaceutical companies and manufacturers put these medications on the market, they have a duty to ensure that they are safe and secure for public usage. When this duty goes unmet and dangerous or defective drugs are prescribed, the results can be catastrophic.
The lawyers of Merkel & Cocke, P.A. hold negligent pharmaceutical companies and manufacturers accountable for the extensive harms they cause. With a network of resources and decades of experience, we confidently take on even the largest companies. Our clients rest assured that they are being represented by highly skilled Mississippi defective drug lawyers.
Examples of defective drug injury claims
While some medications injure patients because they are inherently defective, others cause injury because patients have not been properly warned of possible side effects. Our knowledgeable lawyers have seen cases stemming from both types of negligence, including claims involving:
Zoloft. This anti-depressant drug is believed to cause birth defects when taken by pregnant women.
Testosterone. Used to treat low testosterone levels in men, some studies show that "Low T" medications, such as Andro Gel, create an increased risk of heart attacks or strokes.
Pradaza. This commonly used blood thinner is linked to uncontrollable bleeding, sometimes proving fatal.
Risperdal. Used for the treatment of mental health disorders, Risperdal may lead to the development of male breasts when prescribed to young boys.
Januvia. This medication is used to control blood sugar levels of patients with Type 2 diabetes, but studies suggest a possible link to the development of pancreatic cancer.
Byetta. Also used for the treatment of Type 2 Diabetes, Byetta has also been linked to the presence of pancreatic cancer.
Lexapro. This anti-depressant may cause birth defects in newborn babies when taken by pregnant women.
Yaz. This contraceptive has been linked to an increased risk of cardiovascular complications in the women who take it.
Fosamax. This medication is prescribed to individuals with low bone density, but it is believed to cause a breakdown of the jaw bone, as well as fractures to the femur.
When these medications cause injury or death, our experienced Mississippi product liability lawyers believe that manufacturers must be held accountable. Innocent patients rely on their physicians and pharmaceutical manufacturers to provide them with the medications they need to live a better quality of life. Instead, they are left with more severe injuries or life-altering side effects. This is unacceptable, and our legal team will diligently work to obtain justice for the harm brought upon you and your family.
Get help from our skilled Mississippi drug liability attorneys
The legal team of Merkel & Cocke has built a reputation for quality legal services. A one of the largest plaintiff's law firms in the state, we are the firm that other lawyers rely on when referring their most complex cases, such as drug liability matters. We handle defective drug and personal injury cases from our home office in Clarksdale, where we also assist injured parties throughout Mississippi, including Tupelo, Jackson, Cleveland, Indianola, and across the Gulf Coast region. We also handle defective product cases in Tennessee and Arkansas. To schedule a free consultation, call us today at 662-627-9641 or complete our contact form.