Florida Surgeon Faces 350 Lawsuits from Patients Injured During Surgery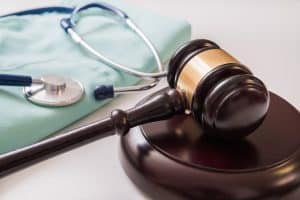 A Jacksonville, Florida orthopedic surgeon who retired in 2020 is facing 350 lawsuits, with more to come, from patients claiming he caused them injuries, complications, and in one case, loss of life. The lawsuits, also filed against his clinic and place of employment, allege Dr. Richard David Heekin displayed signs of a progressive neurological disorder, yet complaints and warnings from his patients and peers were ignored.
"Erratic behavior" and "impaired judgment"
The lawsuits against Heekin, who voluntarily retired in 2020, also name his clinic and Ascension St. Vincent's Riverside Hospital for ignoring complaints he was suffering from a neurological disorder and causing harm to his patients. NBC News reports:
Between 2016 and 2020, patients noticed Dr. Richard David Heekin slurring his words and having "difficulty with balance, inability to concentrate, angry outbursts, erratic behavior, gait disturbances and impaired judgment and mood," according to court documents. Among his alleged errors made during surgeries were bone fractures, ruptured tendons and severed nerves.
Additionally, one patient, Lucinda Bonk, died in 2018 due to complications from a routine hip surgery, when Heekin allegedly fractured her femur during the procedure. Bonk's death is cited in court documents.
Some physicians and nurses also expressed concern about Heekin, who specialized in knee and hip replacements, yet, per court documents, still "forced at least one nurse who asked not to be in the room with him to continue to perform surgery with Heekin when she knew it was a risk to patient safety."
Jacksonville.com reports some details from a current lawsuit:
SVMC (St. Vincent's Medical Center) not only should have known, but in fact had actual knowledge of HEEKIN'S condition and his impairment, as several physicians, nurses and patients voiced their concerns to SVMC on numerous occasions," the lawsuit reads. "Despite the overwhelming evidence and knowledge of HEEKIN'S condition, the danger he posed to his patients, and the harm being caused to his patients, SVMC continued to allow Heekin to perform surgery, re-credentialed and retained Heekin to schedule, coordinate and perform a high volume of surgeries and revision surgeries at SVMC.
NBC and Jacksonville.com also note that neither Heekin nor his attorney have issued a statement on the lawsuits or the allegations.
What is progressive supranuclear palsy?
The condition with which Heekin is diagnosed is called progressive supranuclear palsy, a brain disorder.
The Mayo Clinic describes progressive supranuclear palsy as "an uncommon brain disorder that causes serious problems with walking, balance and eye movements, and later with swallowing. The disorder results from deterioration of cells in areas of your brain that control body movement, coordination, thinking and other important functions."
The website lists symptoms of the condition, many of which align with patient complaints about Heekin's behavior. They include:
Stiffness and awkward movements
Sensitivity to light
Falling
Depression and/or anxiety
Slow or slurred speech
Impulsive behavior
Difficulties with reasoning and decision-making
They also note that symptoms tend to mimic those of Parkinson's disease or dementia. There is also no cure for progressive supranuclear palsy, other than treatments to help ease the symptoms.
Sandra Coburn, a former patient who has filed a lawsuit after complications following knee surgery, told Jacksonville.com, "He was slurring his words so badly that neither my daughter nor I could understand what he was saying. We kept asking him to repeat himself and we couldn't make sense of anything he was saying."
When you're harmed by medical malpractice
The literal hundreds of lawsuits against Heekin, his practice, and the hospital that employed him all allege one thing – that Heekin was unfit to perform surgery and practice medicine, yet continued unchecked. His patients and other physicians voiced their concern about his mental and physical fitness to practice medicine and their warnings were ignored. As a result, patients suffered serious harm and injury, and one died.
If these allegations are true, the defendants have committed medical malpractice, which is what the courts will now decide.
To prove medical malpractice, the plaintiff (or injured party) must show the following elements are true:
That the medical professional owed the patient a duty of care, which is typically established by the doctor/patient relationship.
That the medical professional breached that duty of care, by demonstrating that they failed to act in the way another physician would have in similar circumstances.
That the breach of duty of care resulted in injuries to the patient.
That those injuries caused damages and losses.
The damages and losses claimed by Heekin's former patients include fractured and broken bones, severed nerves, ruptured tendons, revision surgeries, dislocated bones, misplaced prosthetic knees, drop foot, and wrongful death.
Although medical malpractice cases tend to be among some of the most complex there are, you can rest easier with experienced counsel on your side. The attorneys at Merkel & Cocke, PA have secured tens of millions of dollars in verdicts and settlements for our clients, including a $23.6 medical malpractice jury award, one of the highest in Tennessee history. Talk to us today if you need help with a claim involving:
If you or a loved one were injured due to medical negligence or malpractice, you need knowledgeable, compassionate legal help. The lawyers at Merkel & Cocke, PA are dedicated to helping our clients secure both the financial compensation and justice to which they are entitled for their injuries and suffering. We serve individuals and families in Jackson, Clarksdale, Greenville, and Oxford. We also serve Tupelo and the Gulf Coast. Call us at 662-627-9641, or complete our contact form to schedule a consultation today.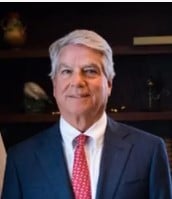 After graduating from the University of Virginia Law School in 1975, Mr. Cocke and Mr. Merkel established Merkel & Cocke, P.A. in 1982. Since that time the emphasis of Mr. Cocke's practice has progressed toward medical malpractice. At the present time his practice is exclusively devoted to handling medical negligence cases for the plaintiff, either as a result of direct contact by the client or on referral from other attorneys who are not familiar with the handling of medical negligence cases. Mr. Cocke was selected Best Lawyer of the year for 2012 and 2014 in The Memphis area in the field of Medical Malpractice and has been selected a Best Lawyer and Super Lawyer every year since 2006. Learn more about John Hartwell Cocke here.