What is a Catastrophic Personal Injury?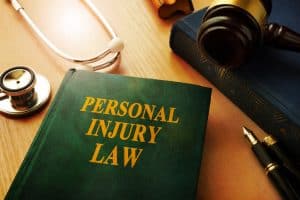 Every day, somewhere in the United States, people suffer serious, catastrophic injuries that will have a lasting impact on the rest of their lives. A catastrophic injury is one that is life-altering, and the effects of that injury could be permanent. Typically, the following injuries are categorized as catastrophic:
Burns
Spinal cord injuries
Traumatic brain injury
Limb loss
Scarring and disfigurement
Loss of vision
Loss of hearing
Chronic pain
Disability
These types of injuries may also give rise to long-term, or life-long, medical expenses and lost income from the inability to work. The people who sustain them might be in constant physical pain, and feeling emotional pain from the trauma of the accident and because of their inability to engage with life in the way they used to do.
Causes of actionable catastrophic injuries
An actionable injury claim is one where the victim could be entitled to compensation for his or her pain and suffering, or lost wages, or medical bills. At our firm, we have found that most actionable, catastrophic claims are the result of:
Car, truck and motorcycle wrecks
Falls
Hunting accidents
Dangerous workplaces, like construction sites and farms
Defective medical products and dangerous drugs
Acts of medical malpractice
Chiropractor malpractice
In some personal injury claims – after a car crash, for example – the injured person might lose a few days or even weeks from work convalescing, but will eventually return to work. In a catastrophic crash (think multi-car pileups, or collisions with 18-wheelers, or car fires), there is a good chance that person may never be able to work again. In the most devastating situations, the victim will die from his or her injuries.
Calculating the costs of living with a catastrophic injury
Calculating the costs of these types of injuries is a challenge, because they can vary depending on the person involved. The age of the victim is a major factor, because we can calculate how much money in lost wages he or she could have potentially earned, as well as pension or 401(k) contributions, or other forms of income.
Medical expenses are another important part of the calculation: how much are the current medical bills? Does the home need to be adapted with wheelchair ramps or handrails? What kinds of medication will the victim need? For example, people with serious burn injuries are at risk of developing infections, so the house may need to be fitted with a special air filter. In some cases – especially down in low-lying areas in the Delta – a victim and his or her family may have to move to another home to accommodate these types of needs.
Finally, there are non-economic damages to calculate: things like pain and suffering, grief, and loss of consortium or companionship. Often times, we work with medical and financial experts to help calculate all of these categories, but after handling these types of cases for more than 35 years, we have a pretty strong grasp on what kinds of expenses and losses our clients are facing.
At Merkel & Cocke, our lawyers have built a reputation for quality legal service, and we commit ourselves to upholding that standard with each of our clients. Turn to our personal injury attorney team when you or a loved one has suffered a catastrophic injury because of someone else's negligence. From our home office in Clarksdale, our legal team provides quality services to clients throughout Mississippi, Tennessee and Arkansas. Call us at 877-790-0943, or complete our contact form to schedule a free initial consultation.
Related Personal Injury Articles

Since 1982, Merkel & Cocke, P.A. has offered thorough, aggressive legal representation on behalf of clients throughout Mississippi. As one of the largest plaintiffs' personal injury law firms in the state, we consider it our duty and our honor to serve the people of our communities, and to uphold their rights in court. Our reputation is such that other law firms turn to us when they need legal counsel, and our business has grown through the years because of the referrals of these attorneys, who trust us with their needs and the needs of their clients. We are the firm you can trust when there are challenges ahead. To schedule a free consultation, please complete our contact form.