Defective Parts/ Defective Safety Equipment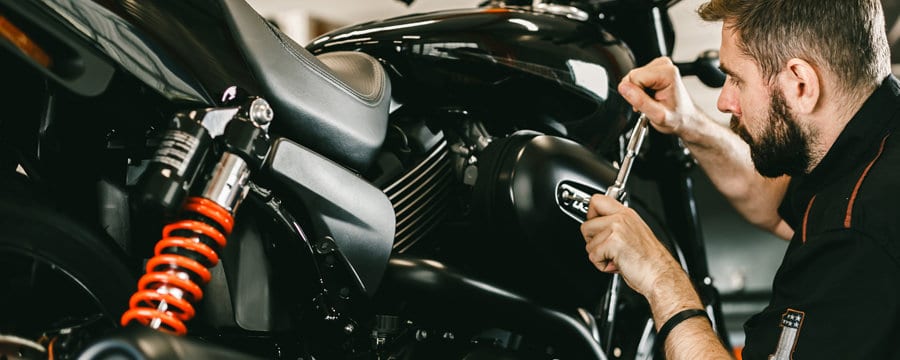 Experienced Mississippi Lawyers Holding Negligent Parties Accountable for Defective Motorcycle Parts
Assisting motorcycle riders across Tupelo, Jackson, and the Gulf Coast region
When motorcycle accidents occur, there is often an assumption that the rider's actions caused the crash. This type of stereotypical thinking also extends to insurance companies, with allegations of biker negligence commonly used to reduce or deny compensation. At Merkel & Cocke, P.A. we know that there are numerous reasons for motorcycle accidents and many cause injuries to even the most careful motorcycle rider. From passenger car operator negligence to defective parts, motorcyclists are at constant risk of harm. Whether your motorcycle accident occurred on I-55 or US-90, our highly capable Mississippi defective motorcycle parts attorneys fight for justice across Mississippi, even against the largest motorcycle parts manufacturers.
Defects that could lead to a product liability claim
Every year, numerous motorcycle parts are recalled for inadequate safety standards. This means that thousands of innocent riders are unknowingly riding on unsafe motorcycles. The legal team of Merkel & Cocke has seen numerous types of motorcycle injuries throughout our 30+ years of service, many of which were caused by defective parts. Our knowledgeable lawyers know that some of the most common defective motorcycle parts include:
Dangerous design. The design of the motorcycle is integral to the promotion of driver safety. A poor design may make the bike harder to navigate or control on the roadways, leading to accidents.
Misaligned handle bars. This is a common motorcycle manufacturing defect that can put a rider at serious risk of harm, by impeding the ability to properly navigate the motorcycle.
Fuel system problems. Defective fuel systems can create an extremely dangerous burn hazard for the operator, along with anyone else involved in an accident with the motorcycle.
Taillight or headlight failure. When these items fail to work correctly, it creates a dangerous situation where other drivers may not be able to see a motorcyclist on the roadway.
Brake failure. Inoperable breaks can lead to severe, life-altering injuries for motorcycle riders. When these accidents occur, there may be numerous responsible parties, including the motorcycle manufacturer, the brake manufacturer, or a mechanic who provided inadequate maintenance on the brakes.
Defective parts can lead to serious injuries
Defective parts place motorcycle riders at unreasonable risk of serious injury, or even death. The resulting crashes can lead to such catastrophic injuries as:
Paralysis
Nerve damage
Organ damage
Loss of vision or hearing
Permanent scarring
The lawyers of Merkel & Cocke have helped numerous motorcycle riders through the difficulties of serious injuries. We use our considerable resources to analyze your injuries and the condition of the motorcycle. Properly identifying a defective part requires expert examination of the vehicle before repair. That is why it is vitally important to contact an established personal injury law firm as soon as possible following a motorcycle accident.
Protecting the rights of injured motorcyclists
For more than three decades, the lawyers of Merkel & Cocke, P.A. have served injured clients throughout Mississippi, including residents of Tupelo, Jackson, Cleveland, Indianola, and across the Gulf Coast region. From our home office in Clarksdale, we also handle motorcycle injury cases in Tennessee and Arkansas. Contact us today to discuss your legal options following a motorcycle accident. Call us at 662-627-9641 or complete our contact form.