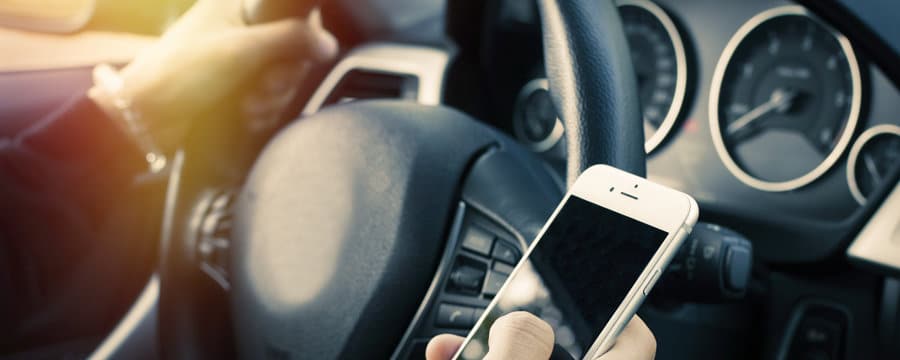 Professional Mississippi Truck Accident Lawyers Fighting Back When Distracted Truck Drivers Causes Crashes
Obtaining fair and just compensation after a distracted truck driving accident
Driving distracted is dangerous in any vehicle, but it is especially disturbing when the driver is operating a 50,000-pound 18-wheeler. Unfortunately, distracted truck driving happens all too often on the highways of Mississippi, with operators frequently using mobile phones, GPS applications, and dispatch communications equipment. When these actions lead to an accident, victims may lose their lives or be left to face life-altering injuries.
Do not let a distracted truck driver get away with harming you or your family. The legal team of Merkel & Cocke, P.A. aggressively advocates for our clients in the conference room, as well as the courtroom. We have seen the pain and heartbreak that results from a trucking accident, so we work to provide you with a compensation amount that can alleviate some of the financial pressures. Our professional Mississippi truck accident attorneys are prepared to use our skill and knowledge to help you.
The most common types of driving distractions
When a driver gets behind the steering wheel of a truck, his or her sole responsibility should be to operate the vehicle in a safe and efficient manner. All too often, this duty goes unmet when a driver negligently decides to engage in some other activity while operating a big rig. Our experienced team has seen the tragic outcomes of distracting driving behaviors, including:
Eating. Truck drivers are under strict time limitations. In order to avoid delays, they often eat while operating their vehicles. Though it may seem harmless, eating requires operators to remove their hands from the wheel and their eyes from the roadway.
Using a navigation system. While these systems are designed to make travels more convenient, they can cause a serious risk when used while the truck is in motion. Entering in an address or changing a route can result in a serious accident.
Communicating with dispatch. Whether it is done by cell phone or CB radio, truck company dispatchers commonly communicate with drivers while they are operating their trucks on the road. The time that it takes for a driver to answer one of these calls is enough to cause a multivehicle accident with numerous injuries.
Fatigue and sleepiness. Truck driver fatigue is another form of distracted driving. When tractor-trailer operators are sleep deprived, they pay less attention to road conditions and lack the capacity to quickly react when unexpected dangers arise.
A team approach to injuries caused by distracted truck driving
When distracted truck drivers cause accidents on roadways like Route 49 and I-55, both the operator and the trucking company may be liable for resulting injuries. Proving this type of case can be challenging without assistance from a professional law firm.
At Merkel & Cocke, each of our skilled attorneys brings years of legal experience and knowledge to the table. We use this vast knowledge to benefit our clients, approaching each case as a team. It is not uncommon to find our lawyers conferencing about the best strategy for a case or the merits of a settlement offer. When you work with us, you get the benefit of more than 200 years of collective legal experience, along with excellent client service. It is this commitment that has helped us grow into one of the largest plaintiff's law firms within the state.
Call today for a free consultation in one of our offices
At Merkel & Cocke, P.A. we believe that you are entitled to compensation when impacted by a distracted truck driver. We work with you to develop a case against negligent truck drivers and companies. From our offices in Jackson and Clarksdale, we assist injured parties throughout Mississippi, including Tupelo, Jackson, Cleveland, Indianola, and across the Gulf Coast region. We also handle injury cases occurring in Tennessee and Arkansas. Call us today at 662-627-9641 or complete our contact form. Your initial consultation is free.