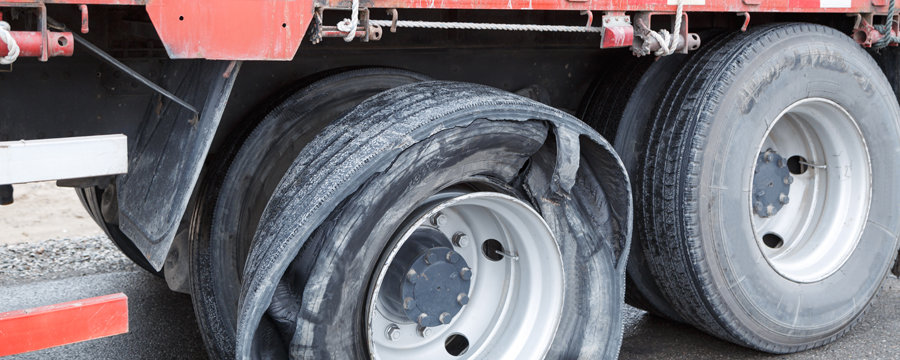 An Experienced Mississippi Truck Accident Attorney Handling Serious Tire Blowout Accident Cases
Holding truckers and trucking companies accountable when tire blowouts cause crashes
Tractor-trailer tires are designed to withstand a certain amount of wear and tear but needs replacing every so often. As with any other vehicle on the roadway, when a truck tire's tread wears out, it creates a significant risk for serious vehicle crashes and life-altering injuries. Whether the blowout was due to inadequate maintenance or a product defect, our experienced Mississippi truck accident attorneys have the skills to identify each responsible party and obtain compensation for resulting injuries.
At Merkel & Cocke, P.A., we have been providing quality legal services to our clients for decades. We have obtained significant verdicts and settlements for truck accident victims, including:
More than a million dollars for a client hit by an 18-wheeler
A six-figure settlement for a main hit by a tractor trailer
A confidential amount for a man hit by an 18-wheeler on US 78
We have built a reputation for excellence, and our clients count on us to help them through the most challenging times in their lives. Injuries caused by truck tire tread blowouts can be severe, so we commit ourselves to obtaining high-value compensation for our clients.
Understanding the causes of tire tread blowouts
If tires are inadequately designed, manufactured or maintained, their treads may separate and cause injurious blowout accidents. Our knowledgeable attorneys have seen tread separation accidents resulting from such negligence as:
Faulty tire manufacturing
Tire design defects
Improper tire repairs
Over-inflation of tires
Under-inflation of tires
Inadequate warning labels
Excessive wear and tear of the tires
Negligent tire and/or vehicle maintenance
Many of these causes are completely preventable. For example, a commercial truck owner may choose to install used tires in an effort to save money. Yet, these tires may already be significantly worn, creating an even greater risk for a blowout. When tractor-trailer drivers and owners fail to meet their duty of care, the results can be devastating.
Representing even the most severe tire blowout injuries
A tire blowout accident can be extremely violent, leading to truck turnovers or collisions with other vehicles. The lawyers of Merkel & Cocke have seen various injuries resulting from tire tread blowout incidents, including:
Paralysis
Neck and back sprains
Our skilled accident lawyers have the knowledge and resources to thoroughly evaluate your injuries, as well as the accidents that cause them. We then set out to obtain compensation that covers the medical care that you need for a full recovery. We are one of the state's largest plaintiff injury firms because our clients appreciate the high level of legal service we provide them. Other lawyers even take notice, often referring their most complex cases to our team.
Contact our firm after a tire tread blowout caused you harm
The lawyers of Merkel & Cocke have more than 200 years of collective legal experience handling all personal injury matters, including truck accidents. At Merkel & Cocke, we serve clients from our home office in Clarksdale, assisting injured parties throughout Mississippi, including Tupelo, Jackson, Cleveland, Indianola, and across the Gulf Coast region. We also handle tire tread blowout cases in Tennessee and Arkansas. Call us today at 662-627-9641 or complete our contact form to schedule a free consultation.