Medical Malpractice in Mississippi: Understanding Your Options if You Have Been Injured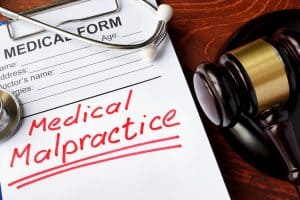 Medical professionals – including surgeons, doctors, nurses, pharmacists, and other hospital workers – have an obligation to provide the utmost quality care to medical patients. Failure to fulfill this obligation can leave patients in jeopardy and result in acts of medical malpractice or negligence. This requirement is given great priority in the medical community and is signified by the fact that medical professionals take the Hippocratic Oath – a promise to do no harm to the patients they serve.
However, even the most qualified and sincere doctor is subject to committing an error in judgment. As well, the worst or most unqualified physician may not be forced from his or her practice immediately, despite questions of about their competence or previous errors committed. As a result, there are thousands of medical malpractice incidents that occur each year in the United States. In fact, medical errors are a leading cause of accidental death, according to Johns Hopkins Medicine.
Types of medical malpractice
In Mississippi, medical malpractice is a type of personal injury claim based on alleged negligence on the part of medical personnel. The first step in establishing an injury claim is to identify the injury and the responsible party.
Common forms of medical malpractice claims filed in Mississippi include:
Failing to provide the expected and accepted standard of care
Failing to diagnose an obviously noticeable condition
Prescribing the wrong type medication or dosage amount
Leaving surgical instruments or items inside the patient after surgery
Nursing home abuse
Medical malpractice cases can be complex in terms of identifying blame. Often many players are involved in the care of a single patient, including more than one doctor, an array of other medical personnel, and specialists. A seasoned medical malpractice attorney can pinpoint the liability of the responsible party or parties for your injury.
Actions to take after a medical malpractice incident
Although you may be reeling from the injustice you have been served through a medical malpractice incident, you may still need to correct the error by obtaining proper care from a reliable doctor, surgeon, or other physician.
If you have suffered an injury due to medical malpractice, it is important to:
Access medical care. Ignoring the injuries or medical conditions caused by negligent care you received may only exacerbate your health even further. As well, if you ignore your current condition and fail to seek care from another source to correct the problem, your medical malpractice claim may be undermined. If you need medical care, seek it immediately or soon as possible.
Get copies of your medical records. Request a complete copy of your medical records. From these records you and your attorney can counteract any allegation by the insurance company representing the doctor or medical institution that your injuries were pre-existing and not connected to the alleged medical malpractice. Solid facts can help you win your case.
Call a lawyer. Before you contact any insurance companies, it's much safer to retain the services of a reliable Mississippi medical malpractice lawyer. With a competent and experienced injury attorney working on your behalf, you can ensure your responses to and dealings with an insurance company are as effective as possible. Your lawyer will have the resources and know-how to organize and establish your claim and develop your case for settlement negotiations and/or presentation in the courtroom.
At Merkel & Cocke, we understand the devastation you and your family may be experiencing in the wake of a medical malpractice injury. Our compassionate team of lawyers is committed to helping you achieve the recovery you need – both medically and financially. Don't fail to obtain the legal help you need at this crucial time. We represent clients on a contingency basis throughout Mississippi, including Tupelo and the Gulf Coast region, from our offices in Jackson and Clarksdale. Give us a call today at 662-627-9641 or send us a message through our contact form to arrange a free consultation.
Related Articles

Since 1982, Merkel & Cocke, P.A. has offered thorough, aggressive legal representation on behalf of clients throughout Mississippi. As one of the largest plaintiffs' personal injury law firms in the state, we consider it our duty and our honor to serve the people of our communities, and to uphold their rights in court. Our reputation is such that other law firms turn to us when they need legal counsel, and our business has grown through the years because of the referrals of these attorneys, who trust us with their needs and the needs of their clients. We are the firm you can trust when there are challenges ahead. To schedule a free consultation, please complete our contact form.