Why Is Sepsis a Life-Threatening Condition?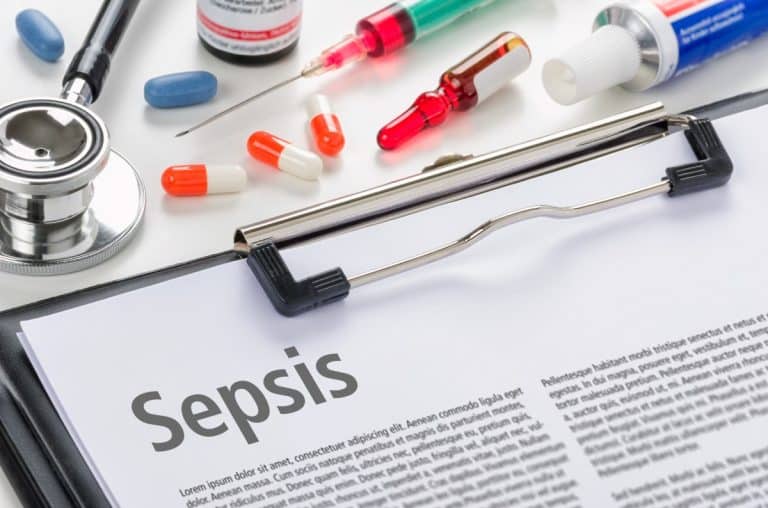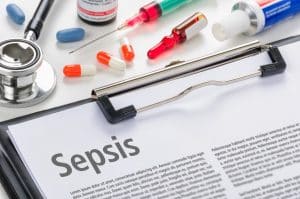 Our bodies are remarkable when it comes to defending against illnesses and healing from injuries. Our immune system is like a vigilant army, ready to fend off invading pathogens and repair damaged tissues. Most of the time, it does an incredible job, and we recover from infections and injuries with relative ease.
However, sepsis is a unique and formidable adversary that can overwhelm even our most robust defenses. When sepsis strikes, the body's immune response goes haywire, triggering widespread inflammation and organ dysfunction. This extreme reaction, while an attempt to fight the infection, can end up causing more harm than good. It's a stark reminder that, despite our body's incredible resilience, sepsis remains a formidable challenge in the realm of healthcare, underscoring the importance of early recognition and swift intervention in its management.
What is sepsis?
Think of sepsis (clinically known as septicemia) as the body's over-the-top reaction to an infection. Normally, when you get sick from bacteria, viruses, or fungi, your immune system kicks into gear to fight off the invaders. It's like your body's way of launching a counterattack to protect you. Sepsis is a potentially life-threatening medical condition that occurs when the body's response to an infection goes awry. It can lead to widespread inflammation, organ dysfunction, and, in severe cases, multiple organ failure.
Often, the stages of sepsis generally follow steps similar to these:
What causes sepsis?
Sepsis can happen to anyone, but it's more common in people with weakened immune systems, the elderly, and those with chronic illnesses.
Here are the most common causes of sepsis:
The key to preventing sepsis is to promptly treat infections, practice good hygiene, and seek medical attention if you suspect an infection is getting worse. It's important to remember that sepsis can progress rapidly, so early recognition and treatment are crucial for a better chance of recovery.
Why is sepsis so dangerous?
While we have hinted at the dangers and risks of sepsis, let's take a deeper look.
Complications from sepsis include:
What are the long-term complications of sepsis?
While you may heal from the immediate danger of sepsis, the condition may have already caused enough damage to lead to long-term complications.
These life-long complications include:
It's important to note that the severity and duration of these complications can vary widely among sepsis survivors. Some individuals may experience only mild long-term effects, while others may face more significant challenges. Healthcare providers often work closely with sepsis survivors to develop individualized care plans to address their specific needs and improve their long-term outcomes.
Medical malpractice and sepsis in Mississippi
Medical malpractice refers to situations where healthcare professionals, including doctors, nurses, or hospitals, fail to provide a standard level of care, leading to patient harm.
Sepsis can be a consequence of medical malpractice in several ways:
The cost of treating sepsis and its long-term complications can place a significant financial burden on survivors and their families. This includes medical bills, rehabilitation expenses, and potential loss of income due to disability. That is why if you believe your sepsis was caused by neglect or error from your medical team, you need the help of an experienced medical malpractice attorney. You sought medical assistance from an expert in the field. Your trust was betrayed, and you do not deserve to have to pay for it. To schedule a free consultation with a Mississippi medical malpractice attorney from Merkel & Cocke, call us or fill out our contact page. We handle our clients with compassion and dedication. We have offices in Jackson, Clarksdale, Greenville, and Oxford for your convenience.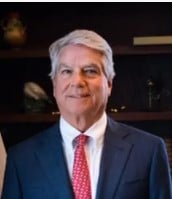 After graduating from the University of Virginia Law School in 1975, Mr. Cocke and Mr. Merkel established Merkel & Cocke, P.A. in 1982. Since that time the emphasis of Mr. Cocke's practice has progressed toward medical malpractice. At the present time his practice is exclusively devoted to handling medical negligence cases for the plaintiff, either as a result of direct contact by the client or on referral from other attorneys who are not familiar with the handling of medical negligence cases. Mr. Cocke was selected Best Lawyer of the year for 2012 and 2014 in The Memphis area in the field of Medical Malpractice and has been selected a Best Lawyer and Super Lawyer every year since 2006. Learn more about John Hartwell Cocke here.