Greenville Farm Accidents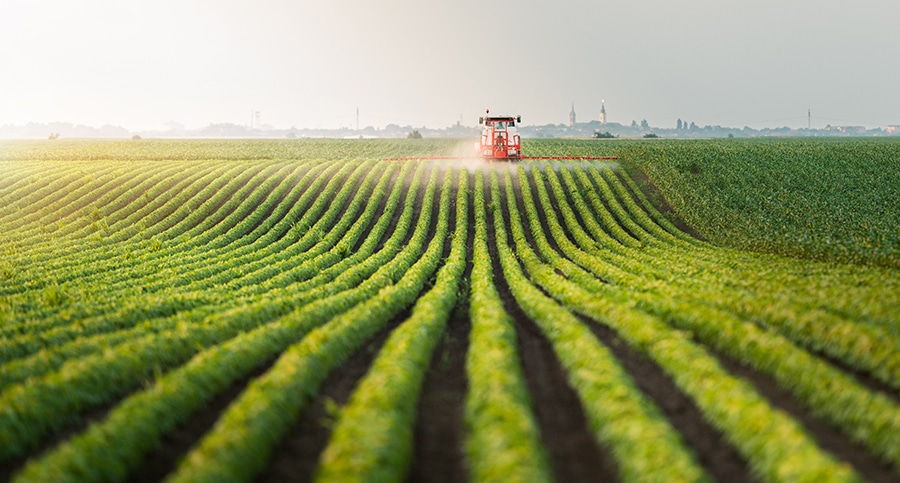 Greenville Farm Injury Attorneys With Experience
Honest representation for injured farmers, workers and visitors in Mississippi
Although it has a peaceful and pastoral reputation, agriculture and farming is one of the most dangerous industries in the United States. Farmers, seasonal workers, or visitors can easily experience serious injury when accidents occur, especially being in proximity to massive machines as well as livestock. These injuries and resulting aftermath are made worse when they are caused by someone else's negligence.
The farm accident injury attorneys at Merkel & Cocke, P.A. have decades of experience representing clients harmed in farm and agriculture accidents. We understand the extent of devastation these injuries can cause, and we work to secure you the full and proper compensation you deserve. Talk to our personal injury lawyers today for guidance.
Nationwide farm injury statistics
The Centers for Disease Control & Prevention (CDC) reports that farmers are "at very high risk for fatal and nonfatal injuries; and farming is one of the few industries in which family members (who often share the work and live on the premises) are also at risk for fatal and nonfatal injuries."
The CDC also reports:
In 2017, 416 farmers and farm workers died from a work-related injury, which is a fatality rate of 20.4 deaths per 100,000 workers.
The leading cause of death was "transportation incidents," which includes overturned tractors.
Each day, approximately 100 farm workers experience a serious injury.
In 2014, about 12,000 children and youths were injured on farms. Four thousand of those injuries were due to farm work.
Merkel & Cocke, P.A. can work with you to determine how and why your accident occurred, and hold the negligent parties responsible.
How do Greenville farm accidents happen?
Agriculture and farming accidents happen for wide variety of reasons, but can often be traced back to carelessness or negligence. Our injury attorneys handle injuries from farm accidents resulting from:
Whatever the circumstances of your farm accident and injury, our attorneys can help.
What are some common farm and farming accident injuries?
Although all accidents and injuries are different, the farming industry does see some common types of injuries. The lawyers at Merkel & Cocke, P.A. assist clients with injuries associated with:
Falls. Because farms have a variety of different buildings and structures – including grain bins, silos, ladders, and lofts – there is an increased risk of falling, or falling objects. Falls can cause traumatic brain injuries or spinal cord injuries.
Machine entanglements. The heavy machinery found on farms can cause loss of limb or wrongful death if it malfunctions or is operated by untrained workers. These types of injuries typically lead to long-term disfigurement or scarring.
Respiratory and suffocation injuries. It is possible for farm workers to become trapped in grain bins or silos, where they may suffer from lack of oxygen. Silo gas, moldy straw or grain, and machine gases can also cause injuries when areas are contaminated or improperly ventilated.
Tractor overturn deaths. An average of 218 farmers die every year from tractor-related injuries, with about 120 of those attributed to tractor rollovers. Farmers and workers who survive rollovers commonly face catastrophic injury.
Our attorneys are ready to hear about the circumstances of your accident.
Who is liable for my Greenville farm accident?
Unlike other personal injury cases, determining liability in your farm accident can be complex. Farming and agriculture is a big industry, with a variety of parties involved in everything from planting to maintaining to harvesting, and every activity that goes on in between. In the event of an accident, it is crucial to track down the negligent parties, who could include:
Farm owners and employees
Machine manufacturers
Maintenance companies
The experienced attorneys at Merkel & Cocke, P.A. can help identify the responsible parties after your farm or agricultural accident.
How our farm injury attorneys can help
Because farming accident cases can be complicated, our law firm helps walk you through the process, answering all of your questions and concerns. Our goal is for you to focus on your health and recovery, as we investigate all aspects of your accident and resulting injuries. If necessary, we hire independent investigators and other experts to help build your case and ensure you secure the compensation you deserve.
We seek compensation on your behalf for all of your damages and losses, including:
Medical bills, current and future
Loss of wages and ability to earn income
Loss of quality of life
Property damage
In cases where an injury results in death, our farm accident wrongful death attorneys can seek compensation for the cost of funeral, burial and associated expenses. Simply get in touch and we can explore all of your options.
Farm accident attorneys serving the Greenville area
If you or a loved one were injured in a farm or agricultural accident, the attorneys at Merkel & Cocke, P.A. can help. We understand the severity of these types of accidents and we act accordingly. To learn more about our services, or to schedule a no-cost, no-obligation consultation with a lawyer, please call 662-592-3110 or fill out our contact form. We have offices in Greenville at 540 Main Street in the ICON Building.