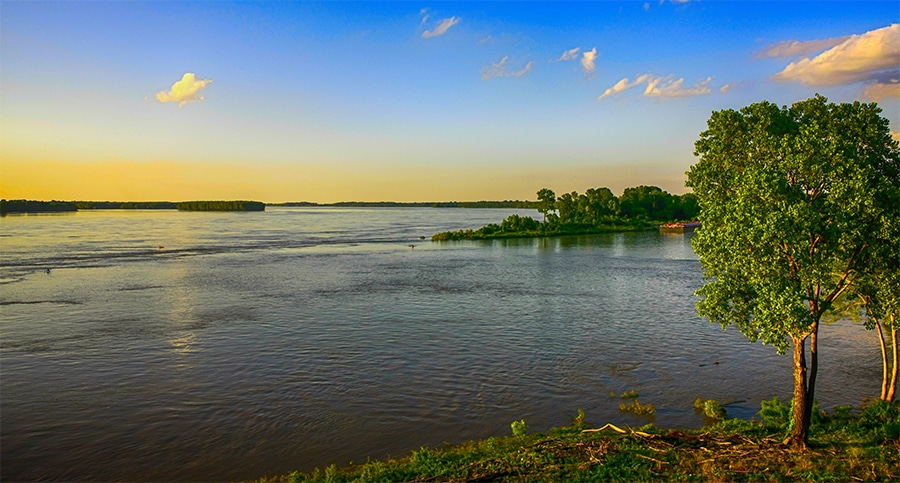 Greenville, Mississippi Personal Injury Lawyers Fighting for You
Over three decades of securing compensation for victims of injuries and malpractice
When you suffer injury due to the negligent or careless acts of another, you may face significant medical bills, loss of paycheck, or disability. You need and deserve full compensation for your losses – with an experienced attorney by your side who can stand by your side and protect your best interests.
The law firm of Merkel & Cocke, P.A. has been serving the people of Mississippi since 1982. We help plaintiffs and clients secure justice and compensation for damages, injuries and wrongful death claims throughout the Greenville area. Our respected attorneys honor and commit themselves to their clients, from the smallest to the most complex cases. We stand by you, from beginning to end, earning our reputation as your trusted law firm.
Handling a variety of personal injury claims in Greenville and beyond
When we go to work for you, we put nearly 200 years of combined experience in your corner. Our attorneys advocate for you and your loved ones, as well as your financial and mental well-being. We represent plaintiffs and victims in a variety of cases and claims, including:
Merkel & Cocke also offers counsel in contract disputes and commercial litigation, legal malpractice, and mass torts.
Trusted representation for Greenville victims of medical malpractice
Medical negligence and malpractice can result in serious to fatal injuries in a patient. Whether the patient is a newborn baby or a senior citizen, malpractice is never acceptable and medical professionals must be held accountable. At Merkel & Cocke, P.A., we have an RN on staff to ensure our knowledge is not only legally sound, but medically as well. We handle all facets of medical malpractice, including:
We investigate every detail of what led up to your injury – finding out what happened and why. Then, we hold the responsible parties accountable for your losses, seeking the maximum compensation possible.
Reliable counsel for car and truck accidents
No matter what kind of accident in which you're involved, road and highway wrecks can change your life forever. Often, these accidents are caused by someone else's negligent or reckless behavior. When this happens, it's critical to have the experienced and agile attorneys at Merkel & Cocke, P.A. on your side. Call on our law firm when you suffer injury in the following types of accidents:
What you can expect from our Greenville injury attorneys
After an accident or injury, you may be searching for guidance on what to do next. Once you make a consultation with an attorney, you can expect to discuss the circumstances of your accident and injuries. Your Greenville lawyer will go over a variety of topics with you to gather details about your case, including things like:
When did your accident happen or when did your injury make itself known? Different injuries have different statutes of limitations, and you can be time barred from collecting compensation if you make your claim after the statute of limitations has passed. You should speak to an attorney as soon as possible after your accident because the statute of limitations can be as short as one year.
What were your initial injuries? Have they worsened over time? If you have any complications from your accident, like ongoing physical rehabilitation or surgeries, you may be eligible for additional compensation.
Are you keeping track of all your medical bills and expenses? Ensure you save and document all expenditures for hospital and doctor visits, prescriptions, medical treatments and therapy, as well as travel mileage to and from appointments a lengthy distance away.
Have you lost time from work? If you have had to take time off work to recover from your injuries and lost paychecks as a result, those losses can be included in your personal injury claim.
Are you experiencing post-traumatic stress disorder or emotional distress from the accident? Many injury victims suffer anxiety, depression, nightmares, or other issues after a traumatic experience. You may be eligible for pain and suffering compensation.
The attorneys at Merkel & Cocke, P.A. are committed to helping you hold the right people accountable for what happened – and ensuring they are not able to do it again.
Representing Greenville residents and tourists in personal injury cases
Our law firm is proud to serve clients from four locations throughout Mississippi, including our newest location in Greenville in the ICON building at 540 Main Street (near South Broadway). This gives us access to a wide variety of resources to assist our clients in meeting their legal needs and goals. Our network of trusted professionals allows us to handle the complex injury claims that other law firms can't, which is why individuals and companies alike turn to Merkel & Cocke, P.A. when they need help now.
Important local information for Greenville, Washington County
If you are injured or in an accident in Greenville, there are a number of steps you can take to preserve your case – the first and most important of which is getting medical assistance. If you need to speak to an attorney, we can visit you in the hospital to talk about what happened while the experience and details are still fresh in your mind.
Following are some valuable websites and contact information for nearby authorities, courthouses, and hospitals. For any life-threatening police, fire, or medical emergency, always dial 911.
Local courts:
Local Greenville hospitals:
Knowledgeable counsel for injury victims in Greenville
When you or a loved one have suffered injury or harm, the attorneys at Merkel & Cocke, P.A. can help. Find out why we are the law firm that other law firms recommend. We serve clients throughout Mississippi, Tennessee, Arkansas, and in federal courts. To learn more about our services, or to schedule a no-cost, no-obligation consultation with a lawyer, please call 662-592-3110 or fill out our contact form.
---
Greenville Office
540 Main Street
ICON Building, Suite 302
Greenville, MS 38701
Phone: 662-592-3110